Student Profiles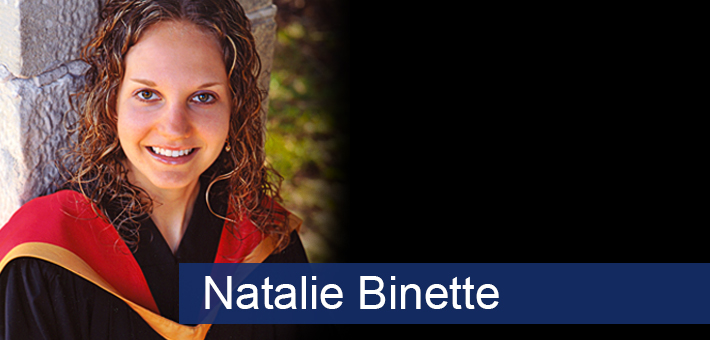 Why Natalie chose Biomedical Sciences:
"I chose the biomedical sciences program because I thought it would prepare me well for a future in medicine. When I joined the program, I was still uncertain whether I wanted to pursue a career in human or animal medicine, and was grateful to find out that both aspects were covered in the Biomedical Sciences program at Guelph. I was really unsure what courses I should take in order to prepare for a future in the medical field, so the requirements for this program really helped steer me in the right direction."

Read more about Natalie's undergraduate experience...