Congratulations to Mikayla Tamblyn on receiving the Bryant Family Research Prize!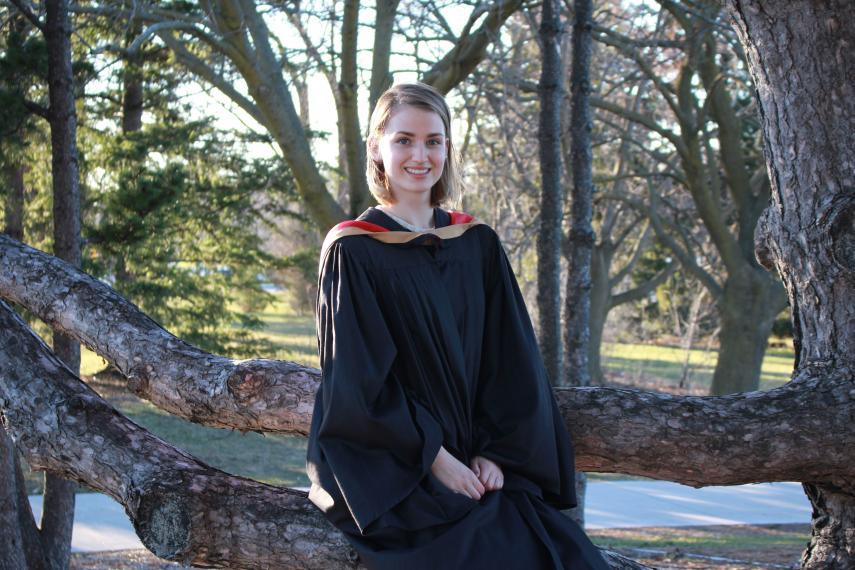 The Bryant Family Research Scholarship is awarded to the student with the best final written report in IBIO*4500 Research in Integrative Biology. This year's award winner is Mikayla Tamblyn.
Project title: Diversity and Stability: The effect of inter and intra-strain variation on drought tolerance in Arabidopsis.
Advisor: Prof. A. MacDougall
Second Reader: Prof. B. Husband
The scholarship was established through the generosity of W. Keith Bryant, O.A.C. '57, in honour of the contributions to the University made by his grandfather, Robert Bryant, his father, Leonard R. Bryant and his uncle, H. William Bryant. Robert Bryant was a Stockkeeper in the Chemistry Department from the 1920's to the 1940's. Leonard R. Bryant, Professor of Chemistry and Dairy Chemist, served the University from 1927 to 1958. H. William Bryant, O.A.C. '31, was employed by the Apiculture Department from 1931 to 1934. 
Share this page
News Topics