Leah Turner is this year's recipient of the Middleton Graduate Teaching Assistant Prize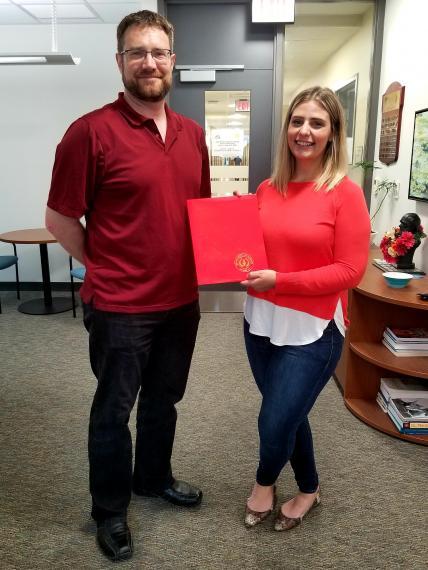 The Middleton Graduate Teaching Assistant Prize was established to honour Dr. A.L.A. Middleton, professor in the Department of Zoology from 1966 - 2001, for his contribution to undergraduate education at the University of Guelph. Recipients must demonstrate a commitment to and effectiveness in undergraduate teaching as evidenced by letters of support from course supervisors.
This year's recipient, Leah Turner (Danzmann/Ferguson Lab), was nominated by Peter Smith and her students for her contributions to ZOO*3630 Lab Studies in Animal Physiology II in the Winter 2019 semester.
Share this page
News Topics