Academia, government and industry partners work together to solve a decades old question about fish recruitment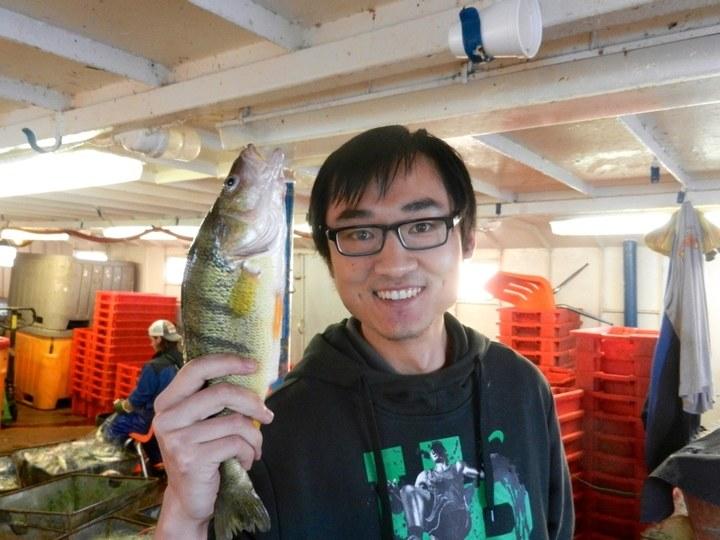 Since the early twentieth century, multiple theories have been developed to explain variation in fish recruitment asserting alternative views regarding the importance of various biological and physical factors.
However, none of the recruitment hypotheses universally explains fish recruitment dynamics, and understanding the drivers of fish recruitment remains a major challenge in fisheries science today.
Dr. Fan Zhang and Dr. Thomas Nudds from the University of Guelph, with their industry partner, Dr. Kevin Reid of the Ontario Commercial Fisheries' Association (OCFA), set out to try.
They conducted a study of Yellow perch (Perca flavescens) recruitment between 1999-2013 in the western basin of Lake Erie with input from both industry, government and academics in the pursuit of solving a shared problem.
Within this participatory research framework, they examined how biological (e.g., size of the breeding population of fish, food abundance) and physical (water temperature, wind speed, dissolved oxygen abundance, warming rate of the lake in the spring) factors affected recruitment during the growth of young fish from the egg and larval stage, through the "swim-up" larval and pelagic juvenile stages, to just prior to recruitment into the adult population at 2 years of age.
Yellow perch recruitment was mainly influenced by factors that occurred during the "swim-up" larval and pelagic juvenile stages, especially, wind speed and water warming rate.
These findings contribute to our understanding of the ecological complexity of the yellow perch fishery and the importance of including ecological covariates in improved models of recruitment for purposes of harvest management.
Dr. Fan Zhang's contributions to the field of recruitment studies led to further OCFA-sponsored postdoctoral research at the University of Guelph funded by a MITACS internship, where he is confronting the problem that, not only are multiple factors at play that affect recruitment, but that the relative importance of different factors changes over time as a result of ecosystem regime shifts.
Share this page
News Topics