Sharon (Xueqi) Wang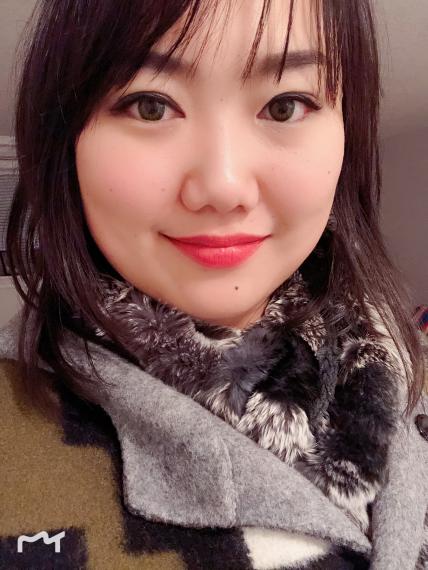 I was born and grew up in the city of Luoyang, Henan province located in central China. I came to Canada for an undergraduate degree at the University of Guelph, where I completed a honours bachelor's degree with a minor in mathematical science. The mixture of ecology, mathematics, and statistics provided me with a solid foundation for my MSc thesis research upon which to design and construct sophisticated population projection models to examine the dynamics of size-structured populations in response to varying environmental conditions. This work has built a theoretical foundation that will be further investigated throughout my doctoral research to understand the effect of agricultural runoffs, such as nutrient loading and pesticide levels on the aquatic environment. Furthermore, I will adapt state-of-the-art molecular techniques to assess whether eDNA can provide an efficient and reliable biomarker for long-term monitoring of freshwater ecosystems. 
I believe in work-life balance and I enjoy hot yoga, kayaking, hiking, and salsa dancing after my 9-5 job as a full-time graduate student. As a first generation landed immigrant and a woman, I am a strong advocate for public outreach and community engagement. I serve as a science judge at the Wellington Science & Engineering Fair and have co-organized several college- and nationwide conferences including the 2018/2019 Symposium for Women Entering Evolution and Ecology Today. I am currently working with the Society for Canadian Women in Science and Technology as an eMentor to help inspire and support young women towards careers in STEM. 
During my 10 years in Canada, I have experienced the language barrier, cultural-shocks and differences in social dynamics. Please get in touch if you have questions about being an international student and/or about my research.
PH.D. IN INTEGRATIVE BIOLOGY College of Biological Science, University of Guelph
ADVISOR: JOHN FRYXELL & ROBERT HANNER
Sep. 2018 - Exp. Aug. 2022 
Thesis: How Can We Develop Better Predictive Tools to Understand the Effect of Multiple Environmental Stressors on the Aquatic Ecosystem?
M.SC. IN INTEGRATIVE BIOLOGY College of Biological Science, University of Guelph
ADVISOR: JOHN FRYXELL
Sep. 2016 - Aug. 2018
Thesis: Synergistic Interaction Between Temperature and Algal Abundance on a Size-Structured Daphnia Population
B.SC. Honours IN BIOLOGICAL SCIENCE WITH A MATHEMATICAL SCIENCE MINOR College of Biological Science, University of Guelph
Sep. 2009 - Jul. 2013