About Gordon S. Lang
Visionary. Entrepreneur. Leader.
---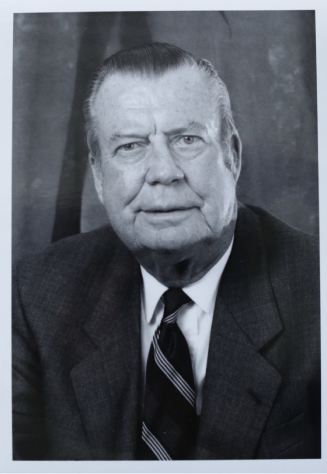 "Work hard, don't be afraid to take risks and be the one leading change, not following it."
Gordon S. Lang founded CCL industries in Toronto in 1951, stewarding the company to become a true Canadian success story. There's a good chance you come into contact with CCL products every morning. The shampoo or air freshener that you grab in the bathroom either comes in a container made or labelled by CCL. A truly global company, the majority of CCL's current sales come from abroad. The company's 2018 revenue exceeded $4.7B with more than 20,000 employees worldwide at over 167 production facilities in 39 countries. It is the largest label company in the world.
CCL's commitment to sustainability reflects the values of its founder: "CCL is committed to preserving the environment, not just because it's the right thing to do but because we all breathe the same air, drink the same water and live with the limited resources of this planet"
The company's culture of entrepreneurial innovation can be traced back to Gordon's vision for the company. From the braille and expanded content labels that provide compliance solutions for the pharmaceutical industry, to labelling that reduces the carbon footprint of beverage bottles, to containers and plastic tubes made from post-consumer resins, CCL continues to partner with customers to win together in the global market.
A man of principle, Gordon S. Lang embodied the characteristics that make U of G business students special: humble, hardworking, entrepreneurial and resilient. He recognized the value that people bring to business, and treated his employees with dignity, respect and sought to uplift the communities in which CCL operates.
"I hired good people and then let them do their job" – Gordon S. Lang
His son Stu Lang has chosen to honour the legacy of his father with a historic and transformational $21-million gift to create the Gordon S. Lang School of Business and Economics at the University of Guelph.

Watch: Gordon S. Lang's legacy lives at the University of Guelph