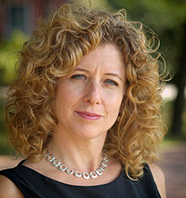 Dean, Gordon S. Lang School of Business and Economics
Dr. Julia Christensen Hughes was appointed Dean of the College of Business and Economics at the University of Guelph in May of 2009. Previously, she was the Chair of the Department of Business since June 2007.
Julia is an accomplished management scholar who is committed to helping improve the effectiveness of organizations through a strategic approach to human resources management. She is also an advocate for change within higher education and has helped facilitate many national, provincial and local events focused on improving the quality of teaching and learning. Her work on academic integrity has garnered national and international attention. Julia is regularly sought as a keynote speaker and has received a number of awards and honours for her contributions.