The Macdonald Hall Transformation

In January 2014, the University of Guelph announced that Macdonald Hall would undergo a transformation into a new gateway to business at Guelph. In 2016, the renovation of the historic residence into the home of the College of Business and Economics was completed.
---
Our history
Recalling our roots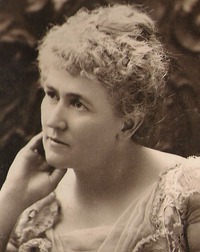 Adelaide Hoodless, impassioned by the death of her infant son from unpasteurized milk, advocated for young women to learn about safe and healthy food preparation alongside managing a home and family. From these roots the School of Hotel and Food Administration was formed in 1969, offering the first bachelor of commerce degree at the university.
This program, along with several others, including Economics from Wellington College and Food and Agribusiness (MBA) from the Ontario Agriculture College joined together to become the College of Management and Economics in 2006 and in 2014, the College of Business and Economics.
Photo courtesy of Guelph Public Library.
---
Our vision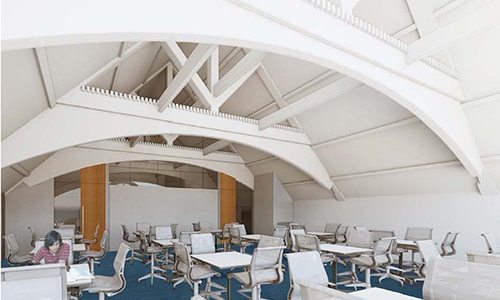 Not business as usual
We are known for our vision of developing leaders for a sustainable world. With this vision, along with our commitment to transformational learning, research that counts and community engagement, the College of Business and Economics is a distinct part of the University of Guelph.
The learning environment
Real business is not conducted in lecture halls. We are transforming the learning experience, changing both what we teach and where learning happens, while generating a new type of business leader with an entrepreneurial and socially-conscious mindset.

Our nationally recognized introduction to business course, to be taught in a custom designed classroom is just the beginning. Innovative classrooms with support dynamic learning across all programs.
Drawings by Gow Hastings Architects Inc.
---
Research that counts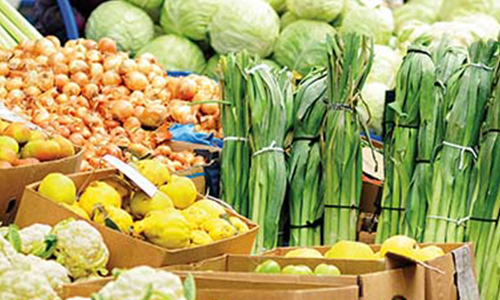 We have a passion for exploring the important managerial and economic questions confronting the world today. Changing consumer preferences and expectations, the experience and impact of foreign workers, the sustainability of the global food system, and the efficacy of wind power are areas of thought leadership for our faculty and students.
Gifts from donors is what helps our faculty engage in research that has the potential to change lives, improve life and make an impact.
---
Support the Macdonald Hall transformation
At Guelph we believe business can and should be a force for good.
Exciting opportunities exist to name Guelph's business school as well as contribute to the Macdonald Hall project through the naming of collaborative spaces. If you are interested in having your name or a loved one's in perpetuity, please contact Mary Walsh, Senior Development Manager at mwalsh06@uoguelph.ca or 519-824-4120 ext. 52679.
Together we can impact the lives of students and build a new kind of business legacy. We can continue to grow from our roots and from Adelaide's inspiration by offering education designed to help individuals and the greater community.