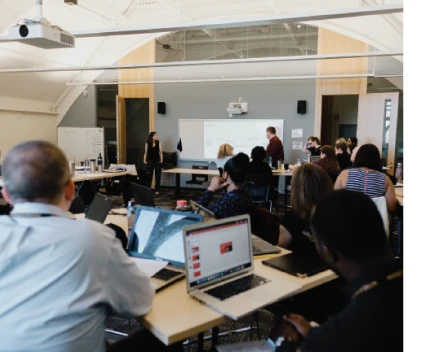 To achieve success in business requires leaders who understand how to inspire others to work towards a common financial and organizational goal. Effective leaders need to understand their own strengths and weaknesses to inspire change.
The Lang advantage for business leaders
Analyze your organization, with the purpose of launching a change and propose strategies for effectively implementing or managing this change.
"To achieve success in business requires leaders who understand how to inspire others to work towards a common financial and organizational goal. Effective leaders need to understand their own strengths and weaknesses to inspire change."

-Dan Gibson, MA '18
Sales Executive, Phillips Healthcare