Lena Lam - Let Your Conscience Guide Your Wallet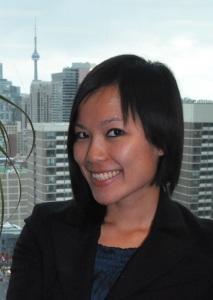 What you buy is just as important as how and where it was made, says Lena Lam, one of the co-founders of Ethical Ocean (www.ethicalocean.com), an online marketplace that sells more than 4,500 ethical products from food and clothing to cosmetics and electronics. "I think it's important to know that our purchasing decisions have an effect on society and the planet," says Lam, B.Comm. '05 and M.Sc. '08.
The Toronto-based company was fittingly born on Earth Day 2010. Each product featured on Ethical Ocean's website contains an explanation of why it's good for the planet, the people who made it or the animals that were spared from testing it. Lam says her favourite products include soap nuts, which are actually berries grown in India and Nepal that contain natural cleansing and foaming agents. A one-kilogram bag of soap nuts can wash 250 to 350 loads of laundry.
Lam became involved in green initiatives as a Guelph student and wrote her master's thesis on social marketing and ethical consumption. "I'm sure people would shop more ethically if ethical products were made more available," she says, adding that the higher cost of sustainable products may deter some consumers.
"As soon as economies of scale kick in and more companies are offering ethical products and services, it tends to drop those prices. Ethical products will no longer be the exception; they will become the rule." As the daughter of parents who immigrated to Canada from Vietnam, Lam says she doesn't mind paying more for ethical products if they help improve the producer's quality of life and community.
Last March, Ethical Ocean was featured on Dragon's Den, a TV show where entrepreneurs and start-ups make their sales pitch to a panel of investors in the hopes of securing financial support. "It was an amazing experience for us," says Lam. The company won over Arlene Dickinson, who offered $150,000 for a 20-per-cent share in the company, and they're still riding a new wave of sales.
Share this page
Find related news by keyword
News Topics