"It's a great time to be a movie marketing researcher": Q&A with marketing professor Tirtha Dhar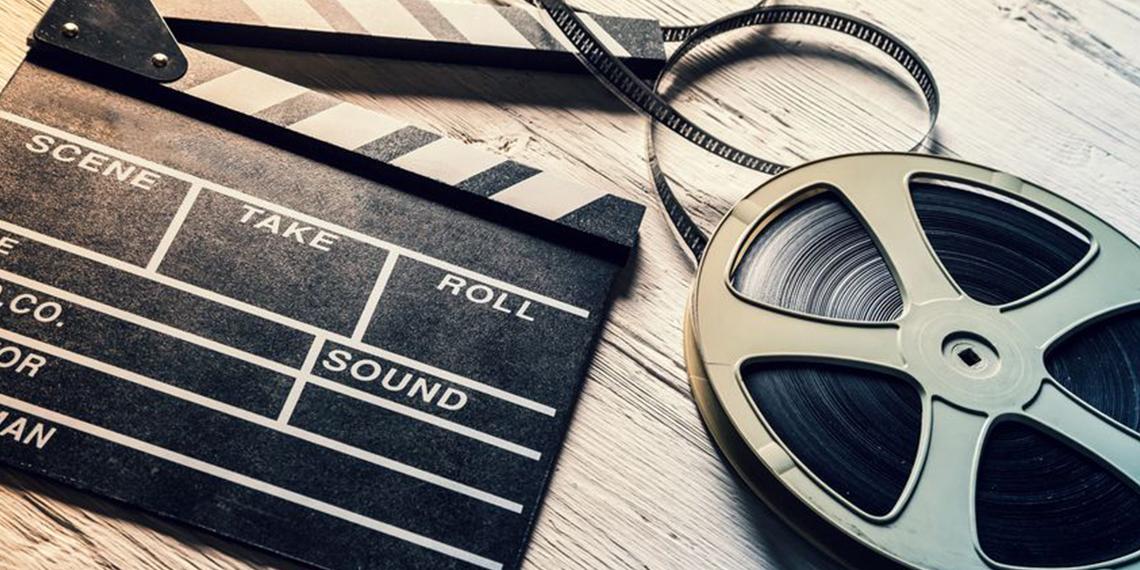 Tirtha Dhar researches food and movie marketing, but if you ask him what his job entails, he might tell you he solves puzzles for a living. Inspired by the rapidly changing marketing landscape that took place while he was a PhD student in the 1990s, he decided to focus his dissertation on the implications of competitions in marketing channels on social welfare. His quantitative research has since progressed to include a broad range of social issues and problems as they pertain to marketing in an effort to understand the complex decision-making processes of managers and consumers.
Now that the media industry is in a constant state of change, how people consume films is evolving with an expanding choice of platforms. In the lead-up to the awards season finale – the Academy Awards – Tirtha discusses his research, the impact of awards on movie success and why it's a great time to be a movie marketing researcher.
What are your research areas of focus?
My research projects up to now have mainly dealt with developing analytical tools for food and movie industries. Besides these two industries I have also worked on modeling online and brick and mortar marketing channels and addressing questions related to marketing ethics. In general, my research inspirations come from ongoing managerial and social policy debates related to marketing. I am interested in developing and improving methodologies to measure such policy impacts.
What ignited your interest in marketing and consumer research?
In the late 1990s when I was a graduate student of Agricultural and Resource Economics, North American food marketing channels were going through a period of rapid consolidations through mergers and acquisitions. These consolidations motivated me to focus my PhD research on the implications of competitions in marketing channels on social welfare. In the process I realized that I would need a broader set of analytical tools to understand complex decision processes of decision makers, be it managers or consumers. This realization motivated me to find a discipline that is more problem driven, but at the same time allows a researcher to use tools from multiple disciplines to solve business and social puzzles. Marketing, as a discipline, provided me the perfect home to work with researchers from diverse disciplinary backgrounds to research and understand our complex marketing related interactions with for-profit and non-profit entities.
What are you currently researching?
One of my current projects is exploring impact of the choice of diet soft drinks over regular soft drinks on subsequent food item choices within a meal, specifically, whether choosing a diet drink can, in fact, lower caloric intake in a meal. This project also provides us with an opportunity to test the behavioural theory of licensing effect, where the choice of diet drinks provides the 'license' to indulge in subsequent items within a meal.
Part of your research focuses on movie marketing. What topics have you examined in this field?
I have three published papers on movie marketing to address the following broad questions:
In my ongoing movie projects, I am trying to address the underlying reasons for the successes and failures of Hollywood movies in the international markets. In another project, we are developing a model to understand optimum advertising strategies of platform (i.e., movies initially released in few and the widely released in the national market) versus wide release movies.
In the spirit of awards season in the movie industry, how important are the Screen Actors Guild, Golden Globes and Academy Awards to marketing films in your opinion?
All these awards are given after the release of the movies, so their successes and failures at the box office have already been determined. Also, most of these awards are determined by experts and practitioners in their fields (Screen Actors Guild Award, Directors Guild Award and Oscars) and they tend to focus more on the quality of the movie than on their popularity in the box office. For example, last year's Oscar winner for best picture, Birdman, was not a major box office hit but did quite well in the award circuit. But awards do help movies generate extra revenues, after the award seasons, from DVD, TV and other secondary markets. Most importantly awards help make stars of casts and crews involved in a movie and thereby help them to improve their ability to charge higher prices for their services and attract more prestigious movie projects in the future. 
How do you see the marketing of movies evolving in the future?
With the increase of channels to deliver movies (Netflix and other apps) the movie market is going through a period of rapid transformation. In fact, the traditional model of measuring movie success through box office performance is becoming obsolete as studios are generating a larger share of the revenues from secondary markets (TV and online releases, etc.), product placements and merchandising. Also, international markets are becoming critical in the successes and failures of North American movie studios. So, the movie business is becoming more complex and needs more than just creative individuals to be successful. In recent years, we have seen more and more studios are either hiring or consulting marketing analytics researchers to understand the rapidly evolving complex movie market structures. I believe future successes of movies will be driven by the collaboration between analytical marketing researchers and creative artists. So, it is a great time to be a quantitative movie marketing researcher.
How does your movie-focused research correlate with your other interests?
As a marketing researcher, I like to solve puzzles or test prevailing perceptions using my quantitative toolkits. In most cases, my research projects are motivated by broader social concerns. For example, my recent research on movies is to understand the impact of movie critics on movie goers during economic downturn is motivated by my desire to understand how consumers use critics or expert opinion in their decision processes under different stressful environments. In future research, I am interested in studying the impact of food experts (nutritionists, foodies, food critics, and food bloggers) on food choices under different economic and environmental stresses. I believe such research will provide insights into how certain individuals are becoming significant influencers in our food choices and peddlers of pseudo-science are increasingly shaping our discourse on food choices and nutrition.
Share this page
Find related news by keyword
News Topics