Roberta Bondar - Innovators: Leaders Pushing Boundaries
Location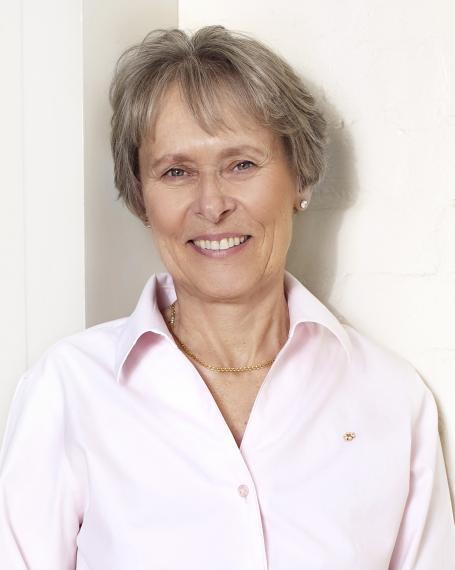 Details
The Innovators: Leaders Pushing Boundaries is annual lecture series which brings to campus leaders in business and academia who have developed innovative and unique methods of creating positive change within their industry, organization or society.
This year, the College of Business and Economics at the University of Guelph welcomes the worlds first neurologist in space and Canada's first female astronaut, Dr. Roberta Bondar, to discuss her unique story of leadership and perseverance. 
As part of the College's Executive Programs Speaker Series, this event is held during the Master of Arts (MA) Leadership residential week. Although the event is invite only, those interested in either the MA Leadership or MBA programs at the University of Guelph are welcome and encouraged to attend. RSVP to: maleadership@uoguelph.ca.
About Roberta Bondar
---
The world's first neurologist in space and Canada's first woman astronaut, Dr. Roberta Bondar conducted scientific experiments for 13 countries in the First International Microgravity Laboratory on the space shuttle Discovery mission in 1992. After her spaceflight, Dr. Bondar headed an international space medicine research team working with NASA for more than a decade, continuing to find new connections between astronauts recovering from the microgravity of space and neurological illnesses here on Earth.
Influenced by the view of the world from space, Dr. Bondar photographed all of Canada's National Parks between 1998 and 2000 which resulted in the best selling books: Passionate Vision ~ Discovering Canada's National Parks and Canada ~ Landscape of Dreams.
Dr. Bondar is an Officer of the Order of Canada, appointed to the Order of Ontario and is a Laureate of the Canadian Medical Hall of Fame. She has received 24 honorary doctorate degrees from North American universities and is featured on the 2003 Canada Post Roberta Bondar astronaut stamp. A respected advisor to industry and government she continues to speak to medical, scientific, corporate and environmental organizations about change, social responsibility and our environment.
She is Co-Founder of The Roberta Bondar Foundation, formed to educate and improve knowledge of the environment. The Foundation inspires people to see their environment in a positive light, to become more attuned to its characteristics and factors that influence change and for some, to encourage them to seek a career in any of the sciences.