MA - Management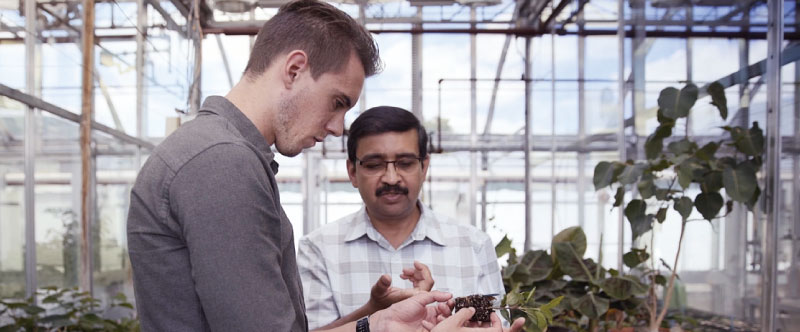 Unlock your potential and become an effective organizational leader.
---
Lang's Master of Arts in Management program provides an enriching, professionally relevant, and flexible academic experience by including you as part of a collaborative research environment. Unlike programs that emphasize a general management area or a specific industry track, Lang's MA in Management emphasizes leadership development and a better understanding of evidence-based management. This program provides you with the necessary training to continue in higher education but also prepares you to successfully enter managerial, consulting or analyst positions.
The MA in Management program is right for you if:
you are currently finishing or have recently graduated with an undergraduate or master's degree and want to study further in a specialized graduate program in management;
you are motivated to develop your leadership skills and

research

; and
you seek managerial and consulting positions that emphasize evidence-based decision making.
---
Choose one of the following academic fields:
Management Research
Take advantage of both web-based and on-campus learning as you gain the necessary skills to engage in evidence-based managerial decision making. The completion of a major research project will also be undertaken throughout the degree.
Accounting
Develop the technical, analytical, leadership and communication skills you need for a successful career in accounting. This field combines the conceptual and quantitative elements of accounting while promoting the integration of theory and practice. You will gain an understanding of financial and managerial accounting while fulfilling the requirements of the professional accounting standards for the first four modules of the Professional Education Program (see the CPA Canada Competency Map). The completion of a major research project will also be undertaken throughout the degree.
---
Program timeline
Students complete the MA in Management program in four to six semesters. During your first semester, you'll complete core courses and propose your research question, while developing and enhancing key project management skills. The second semester will develop the quantitative and qualitative skills necessary for designing your research while enhancing consulting and other managerial skills. The final two semesters are dedicated to completing your major research project.

Customize your degree by completing specialized electives in project management, business consulting, leadership and accounting.

Each term you will participate in a research seminar, allowing you to engage in discussions with peers, faculty, and academic scholars from other universities and business leaders.
Career Opportunities
Graduates of this program pursue careers in a number of unique areas in management and leadership, including;
Business Development Manager
Business Analyst
Consultant
Project Management
Continuing on to Ph.D studies
---
Meet our students
MA Management alumnus Andrew Nixon discusses his research and why he chose the MA Management program. Andrew was part of the inaugural cohort of the University of Guelph's Food From Thought research assistantship program.
Applicants must meet the following requirements to be considered for admission:
Undergraduate degree (4-year honours degree or equivalent) with a minimum 70% average. For applicants who do not hold an undergraduate degree with a strong emphasis in either the accounting and/or management fields, additional prerequisites or academic upgrading may be required.

International applicants: please use this guide to compare your academic credentials and determine the grade equivalency needed.

Applicants to the Accounting stream must also have completed the CPA Preparatory Courses.

Accounting stream applicants who completed their studies outside of Canada need to have their academic credentials in accounting assessed through CPA Ontario. This is due to the nature of the accounting classes offered, which require the CPA Preparatory courses as specific pre-requisites. Instructions for transcript assessment can be found on CPA's website.

Proof of English proficiency is required for applicants whose first language is not English. Please note that test scores must be valid for the start of the program.

Applicants who completed a post-secondary degree from Canada, the United States, the United Kingdom, Australia, or New Zealand may request that this requirement be waived. This request will be reviewed by the graduate selection committee, who may ask for an interview and/or supplementary documentation in their consideration.
Application deadline is February 1st.
To apply to the University of Guelph, follow these steps:

Complete the online application form through the OUAC portal (this will take about an hour – save your application regularly to avoid losing your work) by listing your demographic information, academic experience, work experience and referee information.

Statement of Research: Please do not enter your statement into the OUAC online application. You will upload your statement later in the application process.
Application Fee: Your application will not be submitted until you have paid the application fee.

Following the completion of your online application, you will receive an email from the Office of Graduate and Postdoctoral Studies staff with login information for the University of Guelph's WebAdvisor portal. Please note that access to WebAdvisor will be granted within a few business days, but may take up to 5 days during peak periods.
Upload the necessary application documents to WebAdvisor. All documents, including references, statement, and transcripts must be received by the application deadline
Monitor your email and WebAdvisor for your admissions decision. You will receive email notification when your admissions decision has been posted to WebAdvisor.
Completed online application form.
Unofficial transcripts from each post-secondary institution attended.
Two Referee Assessment Forms from individuals familiar with your academic work. Reference forms are completed online by the referee directly; you do not need to upload a reference letter.
Statement of Research. This is a 1-2 page document outlining your research interests and discussing how this program is a good fit. When writing the statement of research, applicants are encouraged to investigate faculty research interests and publications to find whether there is alignment. Admissions priority will be given to applicants who demonstrate strong synergies with faculty in their statement of research.
A current copy of your CV or resume.
Proof of English proficiency if English is not your first language. If you have taken one of the accepted proficiency tests, upload a copy of your results and use school code 0892 to send an official copy to the University.
Note: when uploading documents to WebAdvisor, you will have 5 minutes to replace an uploaded document if you wish to (ie. if you've uploaded the wrong document). Once the document link is inactive, you must contact the Office of Graduate and Postdoctoral Studies (gradapps@uoguelph.ca) to replace a document.
Faculty research explores the following topics:
Managerial and organizational cognition

Organizational behaviour

Product development

Leadership

Accountancy
Core Courses:
MGMT*6100 [0.50] Evidence Based Management Research
MGMT*6200 [0.50] Leadership Assessment and Development
MGMT*6000 [0.00] Management Seminar Series
Fields
Management Research
MGMT*6300 [0.50] Business Consulting
MGMT*6400 [0.50] Project Management
BUS*6800 [0.50] Readings in Leadership I
BUS*6810 [0.50] Readings in Leadership II
BUS*6820 [0.50] Readings in Management
BUS*6840 [0.50] Foundational Theories of Management
Accounting
ACCT*6100 [0.50] Integrated Cases I
ACCT*6200 [0.50] Integrated Cases II
ACCT*6300 [0.50] Taxation
ACCT*6400 [0.50] Performance Management
ACCT*6500 [0.50] Assurance
ACCT*6600 [0.50] Financial Management
Students may be permitted to take other courses from the Department of Management with written permission from the Graduate Program Coordinator.
Restricted Electives
One quantitative or qualitative research methods course (0.5 credits) with permission:
MGMT*6120 [0.50] Quantitative Methods for Evidence Based Management
MGMT*6830 [0.50] Applied Univariate Statistical Analysis for Management
MGMT*6840 [0.50] Quantitative Research Methods: Multivariate Techniques
SOC*6130 [0.50] Quantitative Research Methods
PSYC*6060 [0.50] Research Design and Statistics
ANTH*6140 [0.50] Qualitative Research Methods
FRAN*6020 [0.50] Qualitative Methods
MGMT*6850 [0.50] Qualitative Research Methods
SOC*6140 [0.50] Qualitative Research Methods
Major Research Project
MGMT*6500 [1.00] Major Research Project
For more information on this program, contact us at:
Graduate Program Assistant
mamgmt@uoguelph.ca