Professor recognized for research on sustainable real estate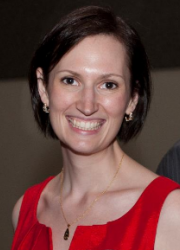 Research by Real Estate and Housing professor Avis Devine and Qingqing Chang, a financial economist with the U.S. Department of the Treasury, was recently recognized at the European Real Estate Society annual conference in Regensburg, Germany. Their paper, "The Financial Benefits to Occupants of Environmentally-Certified Buildings," received the Royal Institute of Chartered Surveyors (RICS) Best Paper on Sustainability Award.
Devine and Chang's research explores a topic of high importance to prospective tenants of sustainable real estate – whether or not the extra cost associated with renting environmentally-certified spaces pays off. To reach their conclusions they examined retail bank branch deposit growth and determined that LEED certified branches have not only an increased probability of above-market-rate deposit growth, but also experience notably higher year-over-year deposit growth.
"While much research has been completed on income and valuation premiums to owners and operators of sustainable and energy efficient real estate, little work examines the business benefit to the space users," said Devine. "Such implications for space users are of great importance, as tenants may be unwilling or unable to pay a rental rate premium for environmentally-certified space if there is not an associated user benefit."
The conference took place from June 8-11 in Regensburg, Germany. To learn more, visit the European Real Estate Society annual conference's website.
Share this page
Find related news by keyword
News Topics