Professor Brent McKenzie shares research in Latvia, meets ambassador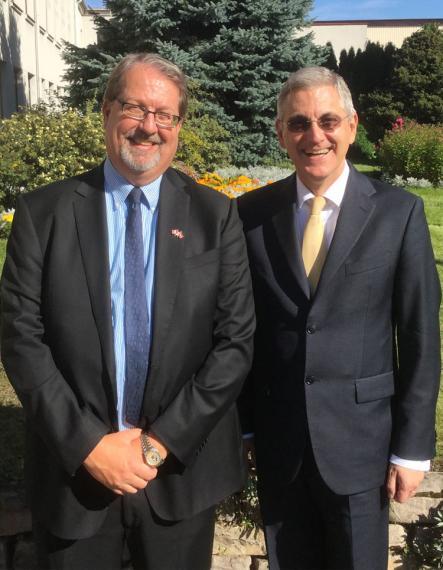 Professor Brent McKenzie travelled to the Baltic region recently to deliver a series of academic lectures and industry workshops in Riga, Latvia in coordination with the Canadian Embassy. He spoke on the topics of the upcoming Canada/EU trade agreement (CETA), innovations and technology in the retail sector and the definition and importance of the concepts of Local and Authenticity in consumer product selection and loyalty.
In the above photo, McKenzie poses with Ambassador Alain Hausser of the Embassy of Canada to Latvia, Lithuania, and Estonia. 
Share this page
News Topics