Ordering Student Business Cards
Having a professional business card at a networking event is an effective way to stand out to prospective employers. The Business Career Development Centre offers Bachelor of Commerce students the opportunity to order branded business cards.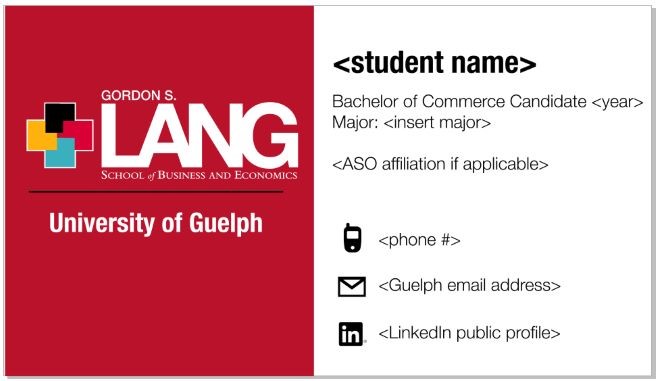 Visit the Business Career Development Centre Resource Portal on CourseLink to order.
How it Works
1. Either complete and submit the order form online or take your printed order form to Click Signs in Level 1 of the University Centre. Turnaround time is approximately one business day.
2. Payment will be requested at the time of pickup. Pricing for 100 single-sided business cards is $20.00.
3. If you are a member of an affiliated student association, you can choose the appropriate logo to place on the backside of your business card via the online form: