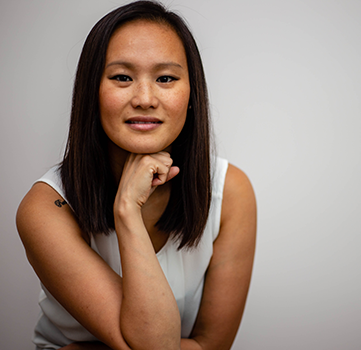 BComm (Marketing Management) '12
Sales and Marketing Leader
Mellonie Truong is a graduate of Lang's Marketing Management major within the Bachelor of Commerce program. She is currently in a marketing and sales capacity for Innovation Health Group which provides onsite concierge health services and virtual integrative medical care are supported by a team of experts in the field of personalized medicine. Presently, she is actively involved in IHG's Masking Together Challenge Campaign - working with local charities & shelters to provide appropriate PPE to vulnerable populations across Canada in response to COVID-19.
"I am passionate about working in a space that is leading the transformation of health care, and working with businesses & organizations to take a proactive & forward-thinking approach to their health & well-being, as well as for their employees. It's important to shift our thinking from disease management to prevention, and I love empowering leaders to engage their teams to focus on educating, and strategizing ways to integrate the power of leading-edge science in their approach to wellness" says Truong.
Previous to joining Innovation Health Group, Truong worked at Me to We Trips as an Associate Director for Travel Product Development. In this role she offered people socially conscious products and experiences that allowed them to do good through their everyday choices. She oversaw the strategy, planning & execution of the product portfolio for all Me to We travel where she traveled to Kenya, Ecuador, the Amazon, Rural China & Ghana with the organization to support in facilitation of the organization's youth & family experiences.