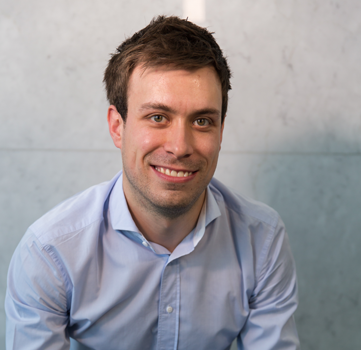 BComm, (Accounting) '11
AVP & Pricing Officer, Group Benefits, Manulife Canada
Michael Lanteigne, BComm, CPA has quickly built an impressive career in the financial services industry. He is currently the AVP & Pricing Officer for Group Benefits at Manulife Canada. In this role, Lanteigne is accountable for the risk assessment and pricing of all new and inforce business for all product lines within the Group Benefits portfolio – where the ultimate goal is to develop solutions that improve the health and wellbeing of Canadians.
Lanteigne joined Manulife in 2011 through the organization's CPA Development Program. He has a breadth of experience, having held Finance roles in almost every business line within Manulife Canada. In 2015, he was an integral member of the team accountable for Manulife's acquisition of the Standard Life Assurance Company of Canada, and in 2017 helped lead the successful implementation of Finance as a shared service function. His experiences have covered internal and external financial reporting, accounting policy, strategy, and pricing. He has been nominated as a Star of Excellence on four occasions and, in 2017, was selected as an Honouree. He was also nominated by his teams for Leadership Impact Awards in 2017 and 2018.
Lanteigne is co-chair of the CPA Development Program at Manulife and serves on the Advisory Board for Manulife's Global Women's Alliance – an employee resource group dedicated to adding a voice to the company's diversity conversations. He has also held roles on several boards within the tri-cities.