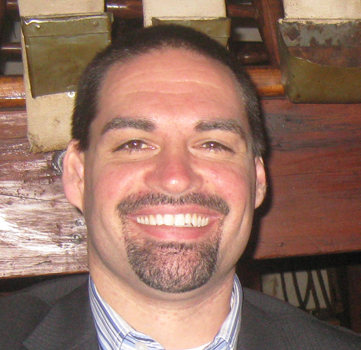 MA in Leadership '11
Director and CEO, Accent Music Therapy
William (Bill) Murray has been a practising Music Therapist for 10 years, specializing in paediatrics working with children and youth (1 to 25 years of age) with special needs. Throughout his career, Bill has developed, implemented and evaluated Music Therapy programs for not-for-profit organizations across Southern Ontario and the Greater Toronto Area. Bill has provided high-quality and well-referred Music Therapy programs to organizations such as ErinoakKids, the Toronto District School Board, The Canadian Mental Health Association and the Region of Peel.
Bill Murray holds a Master of Arts in Leadership from the University of Guelph's Lang School (2011), and an Honours Bachelor of Music Therapy Degree (Minor in Psychology) from the University of Windsor (2003). In addition to his clinical experience, Bill has over 15 years experience teaching a variety of proficiency levels of voice, guitar, piano and drum instruction.
Bill is the co-founder of an annual music festival – Low Key Festival – and has been involved with various volunteer and fundraising initiatives since 2005, helping to raise over $50,000 for charities such as ErinoakKids and Community Living. Bill has recently been named to the planning committee of the 2014 National Music Therapy conference in Toronto, ON.
As Director and Lead Clinician for Accent Music Therapy, Bill is committed to providing industry-leading care. His commitment to his clients inspires a company committed to providing excellent care, expanding treatment innovation and contributing to the growth of the Music Therapy community.