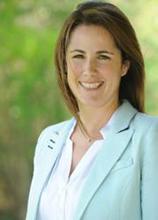 Marketing and Consumer Studies professor Tanya Mark has been awarded the 2015 William R. Davidson Award from the Journal of Retailing. The award recognizes the best article published in each volume of the journal. The article, titled "Capturing the Evolution of Customer–Firm Relationships: How Customers Become More (or Less) Valuable Over Time" was praised for its originality, technical competence and strong contribution to the theory and practice of marketing and retailing.
The award will be presented at the AMA Winter Conference in San Antonio, Texas later this month.
Congratulations Tanya.