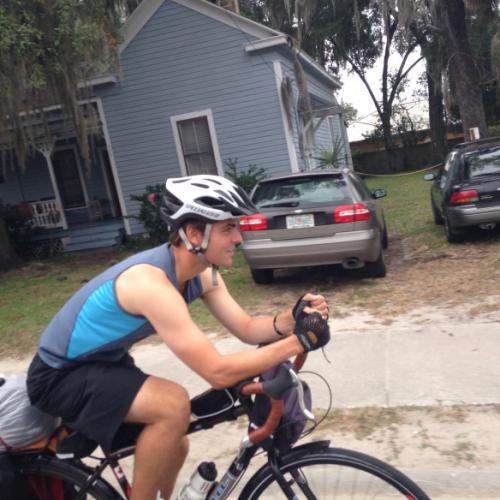 Cole Crawford, a B.Comm alumnus, has recently completed his 7,200km journey (from Vancouver, BC to Miami, FL) [1] to raise donations for Cambodian students affected by years of civil war. Taking only 85 days to complete, Crawford has raised $7,750, which will be donated directly to Cambodian students in the next month. Just shy of his goal of $10,000, Crawford plans on accepting donations until the end of April 2016.
Although physically and mentally demanding, Crawford was inspired by his journey and is thankful for the people who helped him along the way. "My journey was a positive one," says Crawford. "I did not stay in a single hotel on my self-funded tour. Thanks to all the people that provided me with a warm shower, food, bed or tent space and most importantly, kindness."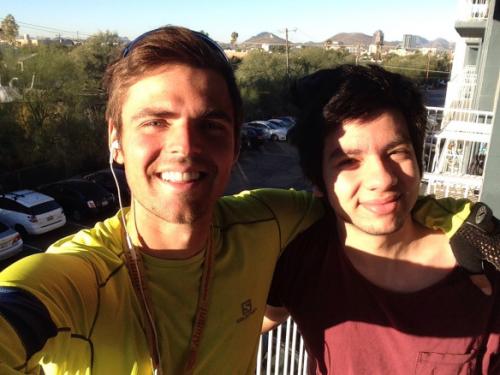 The money raised from his journey will be used to purchase school supplies, bikes, computers and even scholarships for students to enroll in university.
Crawford will be flying back to Cambodia to deliver the funds, directly to the students. "I will spend over a month sourcing the best quality bikes, computers and school supplies." He says assessing the most dire educational needs of the students may take some time, but he is looking forward to the challenges ahead.
Crawford became passionate about the plight of Cambodian students during his exchange to Hong Kong through the University of Guelph's Centre for International Programs. [2]
To donate to Crawford's cause, visit his Go Fund Me webpage [3].
For more information, visit Crawford's blog - www. [4]sols24x7ride.com [4]