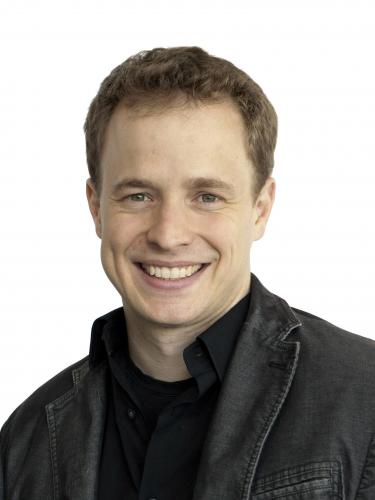 Photo caption: Marc Kielburger
World-renowned social entrepreneur, Marc Kielburger, shared life experiences and leadership advice with MA Leadership students and alumni earlier this week at the Leadership Call to Action event hosted by the College of Business and Economics. The ME to WE, WE Day and Free the Children co-founder gave an inspirational talk on how much impact one person can have on the lives of others, and the importance of sustainable business in fostering positive change in the world.
Throughout the talk, Kielburger told the story of how he and his brother Craig started the movement from the basement in their parents' home approximately 20 years ago, and the initial challenges they faced as they tried to help their peers believe that it's "cool to care." He rooted his presentation in lessons they have learned throughout their journey, through which he provided guidance on igniting ideas and motivating others.  Kielburger also reflected on advice he and Craig received from notable people, including Sir Richard Branson and Oprah Winfrey, who, after telling the brothers a story from her childhood, advised them to never forget why they chose to start their movement.
Read more on the event and Marc's presentation in the Guelph Mercury [1].