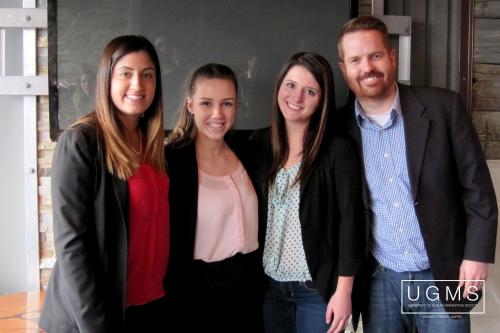 Photo caption: Winners Michelle Rai and Samantha Millar with judges Laura Brown and Josh Richardson.
University of Guelph business students got a taste of marketing one of Canada's top food brands recently through the first annual UGMS X Dare Case Competition. Hosted by the University of Guelph Marketing Society (UGMS) the competition gave students the opportunity to exercise their creative muscles to craft a 360 marketing strategy focused on making Dare Candy Co. a brand of choice among millennial consumers, while accelerating the company's growth.
To participate in the competition, students submitted proposals and pitched their ideas to a panel of judges, including marketing professor Bharat Sud and members of Dare Candy Co.'s marketing team, Laura Brown, assistant brand manager and Josh Richardson, marketing manager (both University of Guelph alumni).
"What a great day at the University of Guelph Marketing Society case competition," Richardson said. "Dare Foods was excited to sponsor the case competition and the teams did not disappoint. The business ideas presented were well thought out with research and brought to life with creative solutions. We appreciate all the hard work that was put forth. Looking forward to coming back in 2017."
In addition to applying their skills and pitching their proposals to industry professionals, the top three teams also received cash prizes. The winners were:
1st Place: Michelle Rai, Samantha Millar, Marwa Osman
2nd Place: Vanisha Mistry, Emily Salter
3rd Place: Victoria Coles, David McPherson, Gunpreet Singh, Ashwin Lal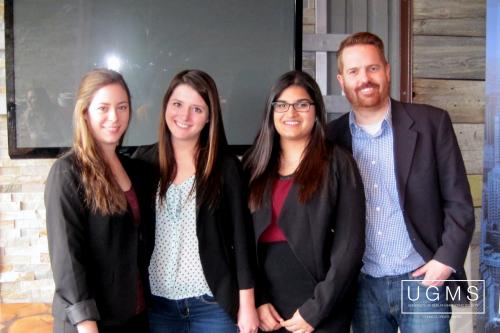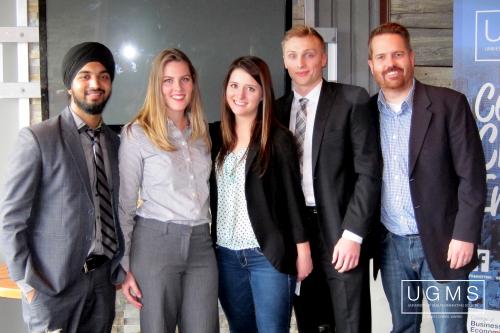 Photo caption: (l-r) Second and third place teams with Dare representatives
"My partners and I had an absolute blast preparing a 360 degree marketing plan for such a fun company like Dare Candy Co.," said Rai. "Dare Candy Co. was faced with the challenge of targeting the ever-changing needs of the millennial generation. Luckily enough, Dare loved our idea and it won us $500! Case competitions are incredibly valuable because you get to apply real marketing concepts to real-world problems. I can't wait for the next case competition."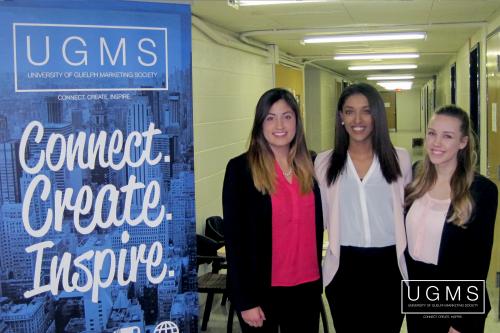 Photo caption: Winning team Michelle Rai, Marwa Osman and Samantha Millar.