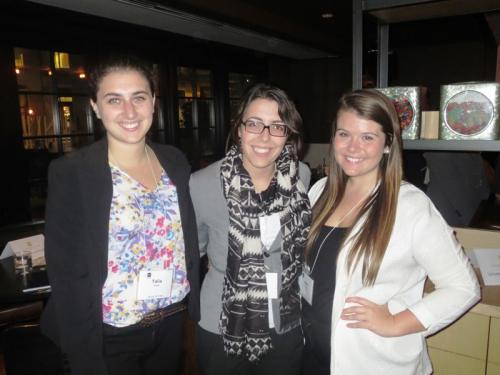 University of Guelph commerce alumni will reunite in downtown Toronto on May 12 for the Gryphons on Bay Street networking event. Hosted by interim associate dean of research, Chris McKenna and alumna Dian Chaaban (BComm '08), Gryphons on Bay Street will give alumni the opportunity to get to know fellow University of Guelph alumni who work in the Toronto area as well as receive updates on developments within the College of Business and Economics. Dean Julia Christensen Hughes will be in attendance to provide an update on Macdonald Hall construction, which is scheduled to be completed this summer.
"The Gryphons on Bay Street event is a great opportunity for our alumni to reconnect, network and stay up-to-date on developments at College of Business and Economics," McKenna said. "This year, the College is celebrating its 10th anniversary and the re-opening of the newly-transformed Macdonald Hall, so I'm certain there will be a lot of excitement among our alumni."
The event will take place at Stratus Restaurant, 79 Wellington St. 36th Floor, Toronto starting at 6 p.m. Alumni are encouraged to register early [1] since space is limited. Registration closes on May 10.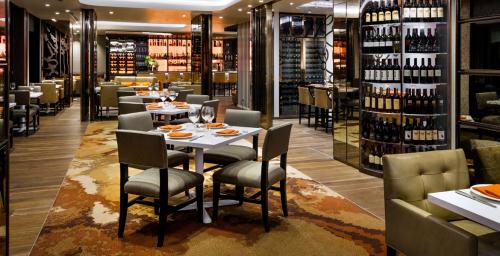 Photo caption: Stratus Restaurant dining room