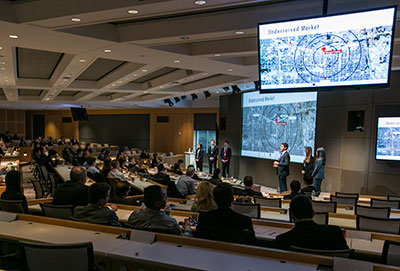 Photo courtesy of Cornell University Center for Real Estate and Finance (CREF)
University of Guelph's Real Estate and Housing students won big at the 2016 Retail Real Estate Case Competition in Las Vegas on May 22nd. The invitation only competition welcomed five undergraduate teams from top university real estate programs across North America. The teams were presented with a real estate case, based on an actual business transaction.
The winning team from the University of Guelph includes:
Tyler Corlett
Samuel Ives
Daniel Adams
Sam Rolph
Read more on the Deparment of Marketing and Consumer Studies website. [1]