Location:
On campus in the J.D. MacLachlan Building, Room 107 (MCLN 107)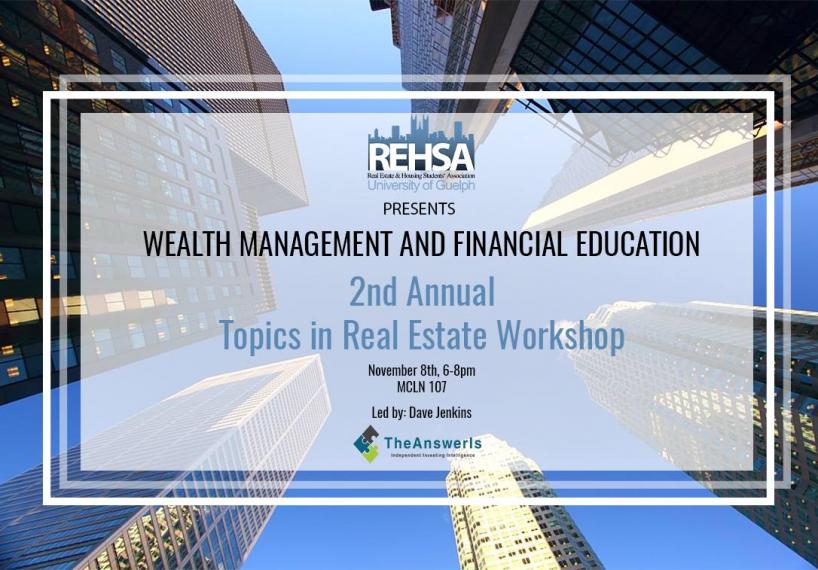 The Real Estate and Housing Students' Association in conjunction with the Young Economists Society would like to welcome students to the second real estate workshop. This event will have previous Altus executive, Dave Jenkins joining in to discuss the real estate industry, the role of real estate in a diversified portfolio, and his newest project TheAnswerIs.com. Dave brings a lifetime of knowledge and experience in the fields of real estate and investing. The workshop will begin with a presentation by Mr. Jenkins, followed by an open discussion between their presenter, faculty, and student attendees. Additionally, there will be free coffee and donuts provided.
Come join the REHSA and YES if these topics are of interest to you.
Visit the Guelph REHSA Webpage [1] for more Information on this event!
About the Business Career Development Centre
The Business Career Development Centre offers tailored career assistance to business students at the University of Guelph. It provides access to workshops, events and services including mentoring and networking opportunities, one-on-one career coaching, and assistance building your professional online presence. For more information, visit the Business Career Development Centre web page [2].