Location:
On the north end of campus in Macdonald Hall, Room 107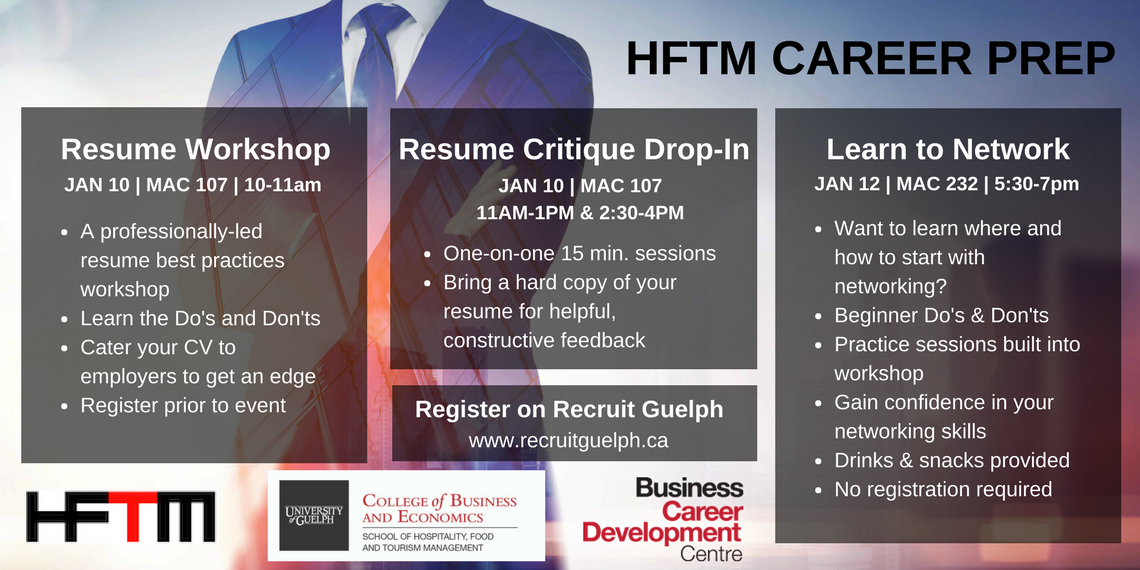 In preparation for the upcoming HFTM Job Expo, One-on-One 15 minute Drop-in sessions will be held for resume critiquing. Are you prepared? Bring a hard copy of your resume for some helpful, constructive feedback!!!
Please Note: No registration is required to attend this workshop, all students of all majors are welcome. Visit the RecruitGuelph [1]website for a list of workshops like this one (you will be prompted to access your Recruit Guelph account using your central login ID).
About the Business Career Development Centre
The Business Career Development Centre offers tailored career assistance to business students at the University of Guelph. It provides access to workshops, events and services including mentoring and networking opportunities, one-on-one career coaching, and assistance building your professional online presence. For more information, visit the Business Career Development Centre web page [2].