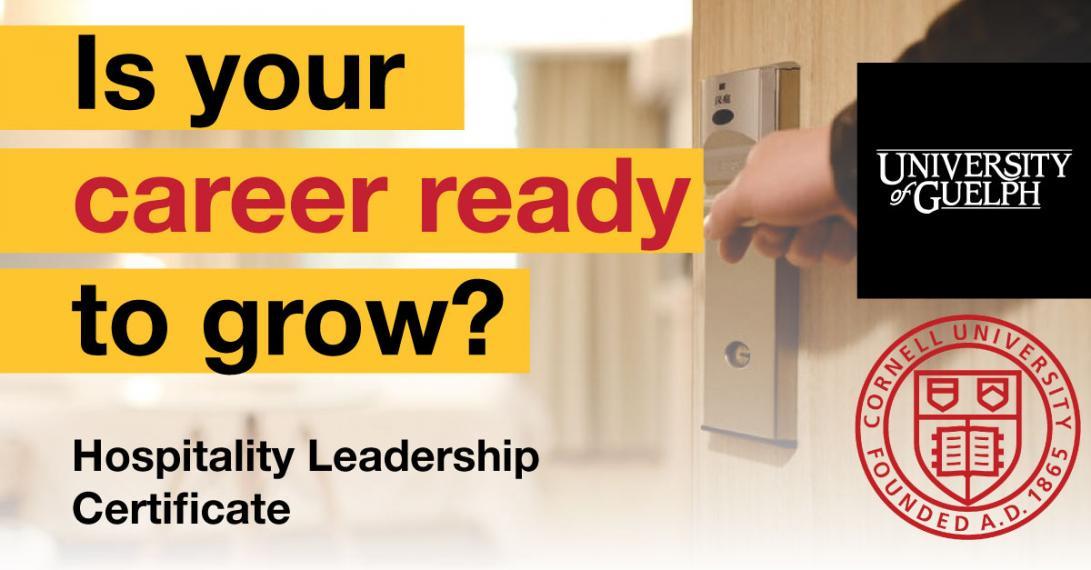 Please note: this deadline has been extended to April 1st, 2018
Learn from North America's leaders in hospitality executive training – without interrupting your career.
In partnership with Cornell University, the Hospitality Leadership Certificate is a unique opportunity to strengthen your managerial, finance and leadership skills through a relevant and multidimensional curriculum. This flexible, interactive and specialized professional development experience will advance your leadership skills and provide you with relevant skills to help boost your career within the hospitality industry. Complete 5 online courses (by May 2018) offered through eCornell and a 3-day on-campus leadership workshop at the University of Guelph.