Location:
The Fifth, University Centre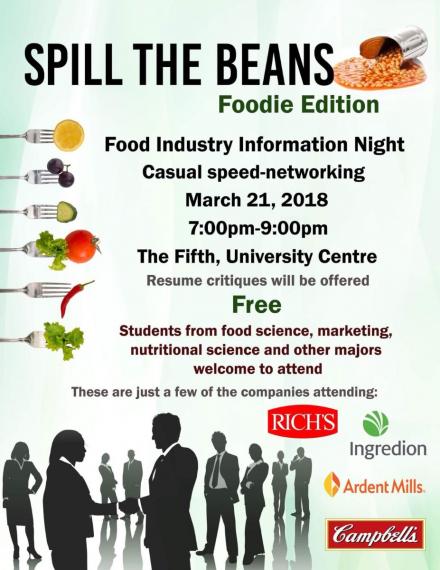 This is an Information Session with Casual Speed-Networking for students from food science, marketing, nutritional science and other majors interested in the food industry. Resumes critiques will be offered FREE, so bring a hard copy of your resume!! Rich's, Ingredion and Campbell's are just a few of the companies who will be attending, so don't miss this great opportunity to network with professionals directly from the industry!!
For a full list of confirmed employers attending and to register for this event via the RecruitGuelph [1] website.
About the Business Career Development Centre
The Business Career Development Centre offers tailored career assistance to business students at the University of Guelph. It provides access to workshops, events and services including mentoring and networking opportunities, one-on-one career coaching, and assistance building your professional online presence. For more information, visit the Business Career Development Centre web page [2].