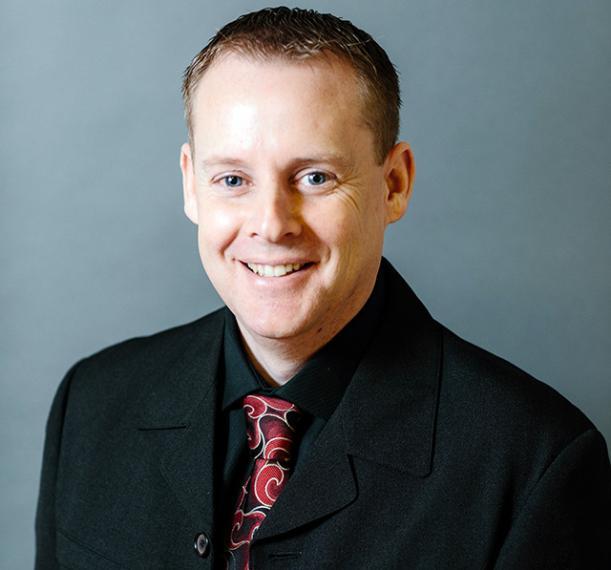 After being away from school for 19 years, Dan Hogan enrolled in the MA Leadership program excited to pursue professional development. Towards the end, he graduated from the program with the confidence he needed in order to take risks and accept a new management position in healthcare. Now managing a team of 250 frontline healthcare professionals, Dan continues to see the importance of teamwork and continues to use the leadership strategies that he learned throughout the program.
In this Q&A, Dan discusses his reasons for choosing the MA Leadership program at the University of Guelph, his student experience and how the program helped him reach the next stage in his career.
Program: MA Leadership, Executive Programs
Current Organization: Kingston Health Sciences Centre
Current Role: Manager, Clinical Resources
Current City: Wolfe Island, ON, Canada
What was your job after you graduated from the program?
I began this degree in a supervisory role in the Cancer Program at the Kingston Health Sciences Centre (KHSC).  As the program neared completion, I was offered a Manager position outside of the Cancer Program at KHSC.  I am now the Manager of Clinical Resources, a pool of 250 frontline healthcare professionals that provide relief work to all units in the hospital.
What was the most important connection you made at the University of Guelph?
My cohort is a small group of 24 students from across Canada, spanning multiple professions.  Because of the diversity of this group of individuals, I have formed a network that I can call upon for advice and encouragement at any time.  No matter what was happening in our busy lives, we all knew that we could send a text, an email or pick up the phone and ask the questions we were struggling and get the support we needed.  Our class has bonded so well that I don't consider any of them as classmates, but instead, as family.
Why did you choose the University of Guelph for your Master's degree?
After being away from school for 19 years, I entered this program with unclear expectations. I had two colleagues who graduated from this program in the past, and my best friend was a semester ahead when I began.  During his first residency week, he called me and said that I have to take this course. After some thought, I decided that I was ready to take this next step. This graduate program is held in high regards and I looked forward to pursuing my professional development with a graduate degree from the University of Guelph.
What course was most impactful to your professional development?
The most impactful course for my professional development was Lead 6800, Personal Skills Self-Assessment.  Although this course was extremely draining emotionally, I was able to walk away having learned more about myself than I thought I ever could.  Most importantly, I learned to trust my decisions and trust those around me.  I learned that if I push myself and trust others, I can overcome any fears when I step outside of my comfort zone.  Having learned this, I gained the confidence needed to take a risk and accept a new position in the hospital that was completely new to me.
What other skills did the program help you develop?
The first thing I learned in this program was how to research and write an academic paper.  Having graduated with a Diploma in Nursing 19 years earlier, this was certainly a new skill that I had to learn quickly! 
More importantly, I have gained a lot of knowledge related to leadership, from the many theories of leadership, to the importance of research methods, change management strategies and ethics in leadership. 
What would you tell your graduating self?
Throughout this program, I overcame some difficult times before reaching the end.  Leaning on the support of professors and fellow students, I was able to cross the finish line. Every good leader needs the support of others to reach a common goal, and this degree is a perfect example of that.  In January 2017, we all set out on a journey that we were unsure of.  Together, we ended with a Master's Degree and many lifelong friendships.  Looking back at my graduating self, I would say: remember - some rules are meant to be broken; be the leader you would want to follow, and bend the rules that need to be bent in order to reach those goals!
How are you using your degree to improve life in your community or abroad?
Working in healthcare, I am accountable to the public - and myself - as a nurse.  By being the best leader I can be, I will build a better environment that people want to join.
I hope to use this degree to sit on municipal boards, such as the local Community Health Clinic or leading Parent Volunteer groups with my children's' sports teams.