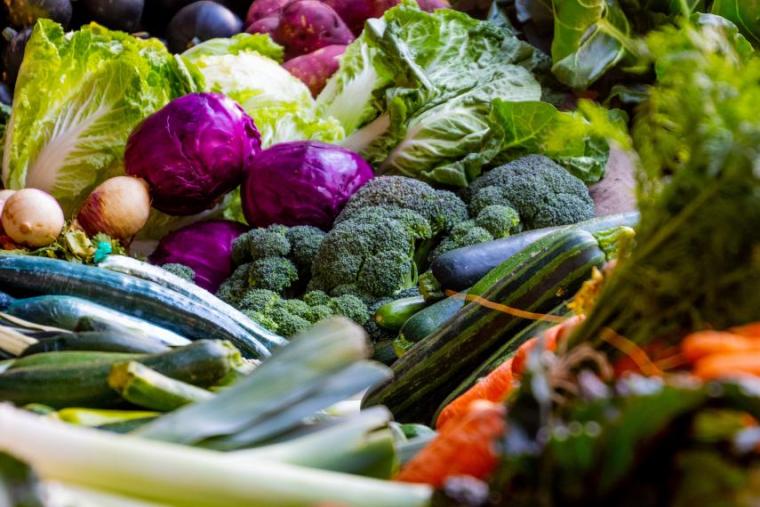 The ninth annual Canada's Food Price Report was released today, indicating that the average Canadian family can expect to spend $411 more on food in 2019 thanks to more expensive fruit and vegetables.
The annual report is a joint project between researchers from Dalhousie University and from the College of Business and Economics at the University of Guelph. The expected increase in food spending in 2019 is mostly due to an anticipated price hike of as much as six per cent for produce.
"With fruit and vegetables being a major part of a healthy diet, the increase in cost may hinder Canadians' ability to maintain the twofold effort of putting food on their plates and ensuring that food is healthy," said Simon Somogyi, U of G professor and the Arrell Chair in the Business of Food in the College of Business and Economics.
The report provides a price forecast for eight food categories:
| | |
| --- | --- |
| Food Category | Anticipated Increase |
| Bakery | 1% - 3% |
| Dairy | 0% - 2% |
| Food | 0% - 2% |
| Fruits | 1% - 3% |
| Meat | (-3%) - (-1%) |
| Restaurants | 2% - 4% |
| Seafood | (-2%) - 0% |
| Vegetables | 4% - 6% |
| Total Food Categories Forecast | 1.5% - 3.5% |
At the provincial level, food price increases are expected to exceed the national average in Alberta, British Columbia, Ontario and Saskatchewan. Somogyi suggests that the poor growing conditions due to weather and increasing demand are potentially driving next year's rising costs for fruits and vegetables.
With a surge in the consumption of plant-based proteins, an expected drop of as much as three per cent in the price of meat and seafood is predicted.
When it comes to dining out, families can expect their restaurant bills to be $143 more than last year. This is mainly due to the minimum wage increase, which has raised costs for Canadians restaurants.
"With 35 per cent of Canadians' food budgets spent on buying food outside of the home, this will have an impact on the wallets of Canadians," said Somogyi.
Three University of Guelph faculty from the College of Business and Economics took part in the 2019 report, including:
Simon Somogyi, Arrell Chair in the Business of Food
Francis Tapon, Professor in the Department of Economics and Finance
Erna van Duren, Professor in the School of Hospitality, Food and Tourism Management
The full report can be viewed online [1].