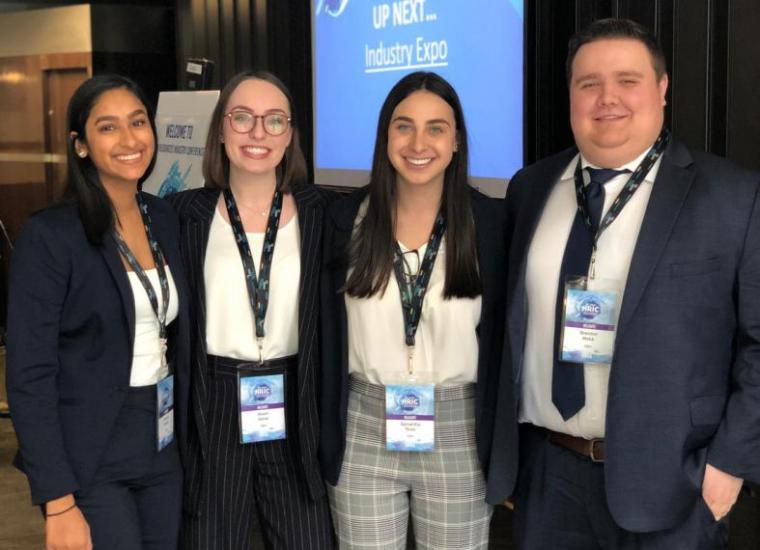 Two teams of U of G business students travelled to Toronto over the weekend for the 14th annual Human Resources Industry Conference, hosted by the Human Resources Student Association at the Ted Rogers School of Management.
The conference brings together distinguished industry leaders and students from across Canada's top business schools. In addition to networking with industry and attending workshops, student delegates also compete in the conference's Organizational Behaviour Case Competition (OBCC).
The competition's case focused on human resources and organizational behaviour, and students were given two hours and twenty minutes to "crack the case", before presenting their recommendation with a 15-minute pitch to a panel of judges. After advancing to the final round and presenting to a panel of 10 judges, a team of 4 University of Guelph business students took home first place!
The winning team consisted of:
Vaneeta Nahata
Samantha Ross
Alison Vanos
Brandon Webb
The competition featured 10 other teams, with Concordia University placing second and University of New Brunswick placing third.
Congratulations to all student delegates, including the second U of G team featuring: Jessica De Carlo, Michelle Jobbitt, Daniella Tonelli and Josh Prodger.