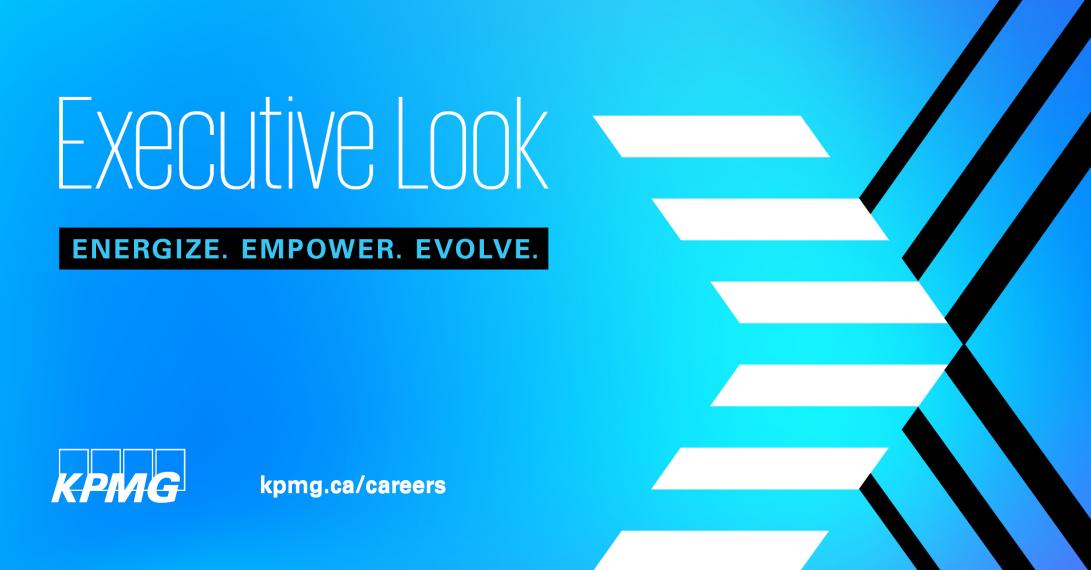 KPMG invites you to attend their information and networking session to learn more about their exciting programs that will help you explore future opportunities available with KPMG. All of these programs provide you with a chance to network with KPMG professionals who have a key role in the selection process, and to learn more about the exciting and reward career paths ahead of you.
Executive Look is an exclusive three day conference hosted at the downtown Toronto office that connects today's best and brightest student leaders to members of KPMG's executive and management teams. If selected, you will be introduced to the functions, programs offered, KPMG executives and you will have the opportunity to participate in interactive workshops, team activities and roundtable discussions. By immersing yourself in the event you will get an inside look at what a career with KPMG could hold.
Developing Potential is the KPMG Scholarship where they aim to recognize and reward outstanding achievement from students entering 2nd, 3rd, or 4th in September 2019 at a Canadian University, who are interested in pursuing a career in public accounting or marketing. Four prizes of $1,250 will be awarded.
Local programs­: KPMG offices will be organizing events throughout the summer, including volunteer excursions, office tours, panels and workshops. Join to learn more about which KPMG teams will be hosting events, and when.
Please register via KPMG's event page here [1] to attend this information session!
About the Business Career Development Centre
The Business Career Development Centre offers tailored career assistance to business students at the University of Guelph. It provides access to workshops, events and services including mentoring and networking opportunities, one-on-one career coaching, and assistance building your professional online presence. For more information, visit the Business Career Development Centre web page [2].