Location:
Steelcase WorkLife Centre, 200 King St W #2400, Toronto, ON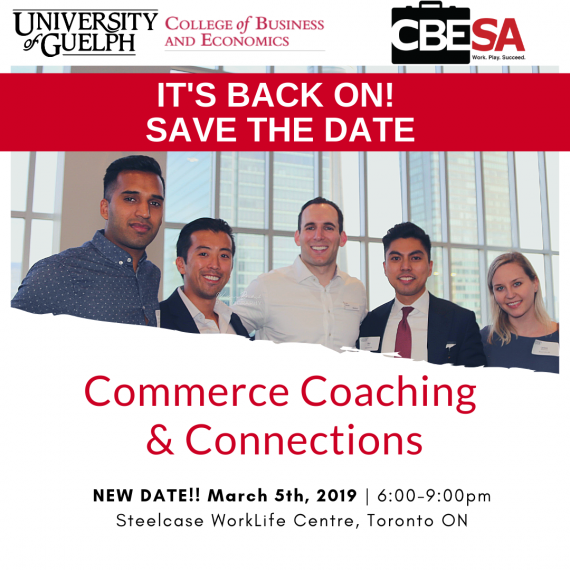 Join us for a reception at the Steelcase WorkLife Centre in Toronto [1]for an evening of networking with students and alumni.
This event kicks off our launch of the 'University of Guelph Business Cafe' [2] on the Ten Thousand Coffees online platform.
RBC Future Launch program has generously partnered with Ten Thousand Coffees to provide U of G students and alumni access to this online mentoring and networking platform.
6:00pm – Event registration
6:30pm – Welcome remarks and guest speakers
7:00pm-9:00pm – Networking
This is a great opportunity to expand your network and make connections with alumni working in various industries. Learn more about how you can benefit from RBC's Future Launch program on the 10,000 Coffee's platform, listen to 2 fantastic keynote speakers, and interact with successful Guelph Business alumni and representatives from our corporate partners so you're prepared for the drastically changing workforce.
**Round-trip transportation from Guelph to Steelcase's WorkLife Center in Toronto, food, and drinks are provided. We hope to see you there!
Space is limited. Get your ticket today by registering through CBESA's event page. [3]
About the Business Career Development Centre
The Business Career Development Centre offers tailored career assistance to business students at the University of Guelph. It provides access to workshops, events and services including mentoring and networking opportunities, one-on-one career coaching, and assistance building your professional online presence. For more information, visit the Business Career Development Centre web page [4].