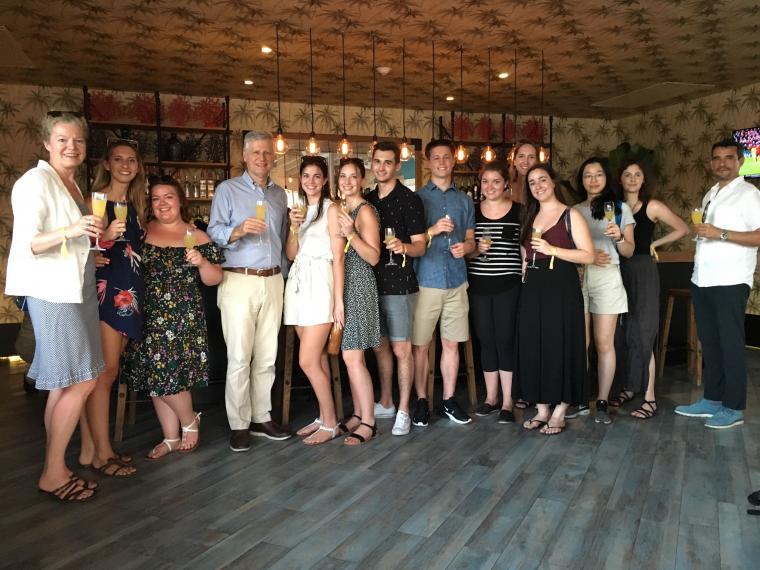 Lang hospitality and tourism management students recently took part in a unique, applied-learning field course in the Dominican Republic, where they explored the challenges and elements influencing sustainable tourism – a growing segment within the global industry.
As part of the field course, students spent one week on the U of G campus learning about various elements influencing sustainable tourism, such as hospitality practices, principles of leadership and multi-sector cooperation, and integration of the local environment, economy and community engagement.
The class of 10 then spent two weeks in Puerto Plata, receiving a hands-on opportunity to examine challenges and opportunities of tourism sustainability in an island destination. During their trip, students participated in site visits and led discussions with local tour operators, tourism businesses, and local stakeholders.
Statia Elliot, Lang's Hospitality, Food and Tourism Director, joined the students on their trip.
"We pride ourselves on providing these types of hands-on learning experiences to our students," said Elliot. "Learning directly from the local entrepreneurs who are running sustainable tourism businesses is an eye-opening experience."
This course is funded by Air Transat, who generously donated the flights and hotel accommodations. Students will also work on a collaborative, team-based assignment, where they will develop a plan for the travel company to further their sustainable tourism offerings on the island. Students will then present their report to Air Transat stakeholders.