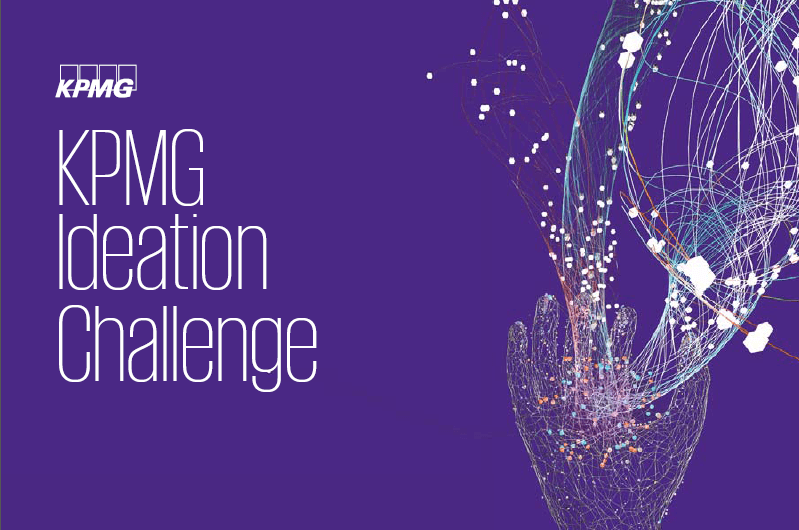 The KPMG Ideation Challenge (KIC) [1] is an experience designed to stretch your limits and challenge what you think is possible. You'll get to generate a new idea that could change the world, create a prototype and then pitch it to business leaders. Along the way you'll work with KPMG data scientists, coders, business specialists and tech gurus, who will help bring your idea to life. If successful, you'll get the opportunity to take on teams from the rest of the world in Seoul, South Korea and even win seed funding to take your idea to market.
Interested? Join KPMG on campus to learn more!
Meet with representatives to get a taste of what your experience could be like. But remember, your experience will be shaped by your idea, so expect it to be anything but ordinary. Learn from experts. Work with a dream team. Build a winning pitch. Meet amazing people from around the world. And the further you progress, the more real-world experience you'll gain. Watch this video here [2] for a brief intro.
*Open to students from all academic backgrounds
Please register via ExperienceGuelph.ca [3] to attend
About the Business Career Development Centre
The Business Career Development Centre offers tailored career assistance to business students at the University of Guelph. It provides access to workshops, events and services including mentoring and networking opportunities, one-on-one career coaching, and assistance building your professional online presence. For more information, visit the Business Career Development Centre web page [4].