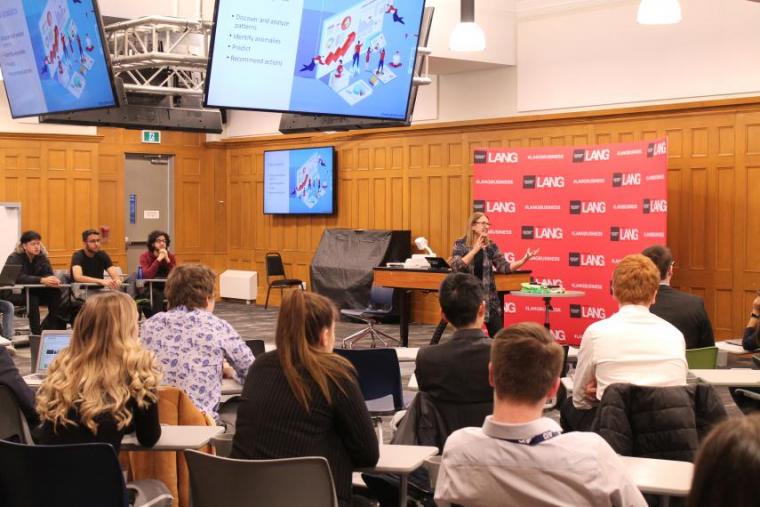 The Accounting Society of Guelph (ASG) hosted its annual Crack the Case competition last weekend, welcoming 40 student delegates to compete for cash prizes.
The competition was divided into two divisions, with prizes available for the top teams in a senior and junior division. The competition was open to all Lang students, but the cases were tailored to the accounting industry.
The Junior Case focused on a data set detailing a company, with the action item to deliver a consultation presentation to the board of directors using the Tableau Software. Congratulations to the winning team, who received a $500 cash prize:
Arjun Bhandhoal
Tyson Drummond
Emily Balawejder
Rahul Singh
The Senior Case was audit themed and tasked teams to identify and analyze a potential instance of fraud conducted by a member of a company. Congratulations to the winning team, who received a $1,000 cash prize:
Michael Pare
Calvin Speedie
Marshall Adlington
Brandon Araujo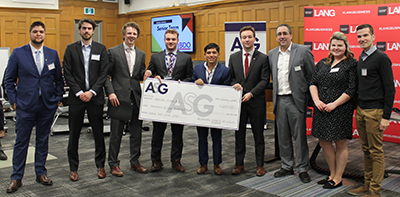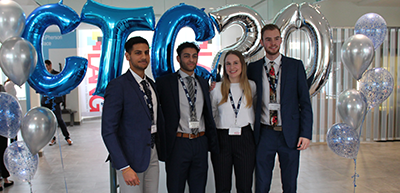 "The competition showcased the adaptability and capacity of Lang students," said Malcolm Rice, President of the Accounting Society of Guelph. "Although having limited experience with the Tableau Software, teams were able to comprehend the problem and still present a comprehensive answer using the software."
"I am also profoundly proud of the ASG team, who worked tirelessly to make this event run smoothly and be an event that the Lang School is excited to be associated with," continued Malcolm.
Sponsors for the competition included: BDO LLP (Title Sponsor), CPA Ontario (Platinum Sponsor). Other sponsors included MNP, KPMG, RLB, and Manulife.
---
The Accounting Society of Guelph (ASG) [1] is an accredited student organization that represents over 740 accounting students in Lang's Bachelor of Commerce program at the University of Guelph. The group aims to provide students with opportunities for both personal and professional development through events, workshops and networking opportunities.