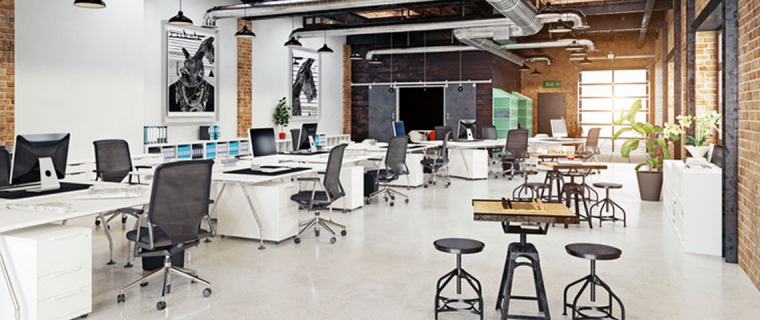 Lang real estate and entrepreneurship faculty explore how the work-from-home mandate has impacted the commercial real estate industry and forced businesses to adapt their HR strategies.
With the advent of COVID-19, 40 per cent of Canadian workers found themselves working from home with no plans to return to the office. The overnight spike in remote work hollowed out commercial spaces across the country, creating a clear hierarchy of winners and losers in the real estate market.
Canadian companies, like tech giant Shopify have already announced their intention to maintain an entirely remote workforce even after the COVID-19 pandemic subsides. According to Dr. Felix Arndt, the John F. Wood Chair in Entrepreneurship at Lang [1], these companies are on the forefront of workplace trends that have become pronounced during the pandemic. "Tech companies, in particular, were already banking their success on digitizing their operations, which creates more flexibility for remote work," explains Arndt.
"The loss of innovation and culture that threatens other companies during the pandemic is less of an issue for major players in tech, which are more accustomed to adjusting their operations to the growing percentage of their employee base that works remotely," says Arndt.
According to recent data from Statistics Canada, nearly one in four Canadian businesses surveyed expect that 10 per cent or more of their workforce will continue to work remotely after the pandemic. While the majority of businesses will not join their tech counterparts in keeping their workforce entirely remote, they are already beginning to reimagine their work spaces. "The post-COVID workplace will certainly look different," believes Arndt. "The number of square footage per employee has been shrinking for the last decade. I think this trend will be reversed after the pandemic. Employers will place a heavier emphasis on flexibility, resilience, and employee satisfaction."
Arndt expects that most employees if given the choice, will choose to commute into the office at least part of the time while working remotely for the remainder. With a new hybrid model in place, "we will see fewer cubicles and more creative, interactive spaces that are designed for tasks that enable and foster collaboration," he says.
The architecture of the post-COVID workplace has profound implications for the commercial real estate industry, both now and in the future. Dr. Jian Zhou [2], an associate professor in real estate at Lang, has kept a careful eye on commercial real estate market since employees abandoned their offices in March 2020.
"Generally speaking, commercial real estate has been a loser during COVID-19," says Zhou. "The level of leasing activity for commercial spaces has remained low while the vacancy rate climbs." The second quarter of the year saw a near halt in new and renewed leasing, and the slight uptick experienced in the third quarter is likely to reverse itself with year-end lockdowns. "It's absolutely a tenant's market now," Zhou emphasizes.
The plight of Canadian retailers during the pandemic is likely to play an outsized role in determining the future of the commercial real estate market. "E-commerce has been chipping away at traditional brick-and-mortar for quite some time, and COVID-19 has accelerated this movement," says Zhou.
"We are likely to see failed retail spaces convert into industrial warehouses, distribution spaces, and mixed-use properties," says Zhou.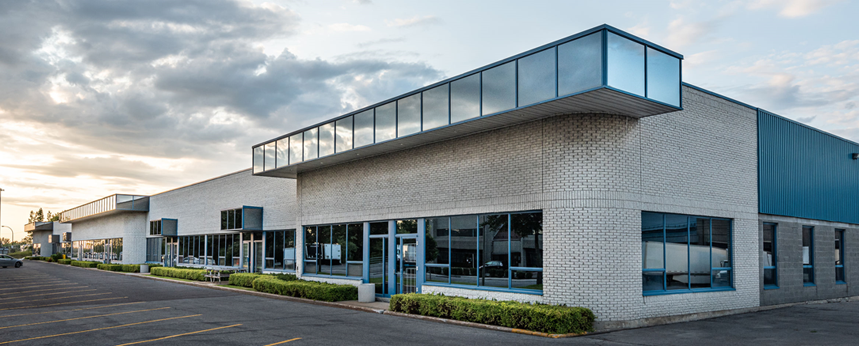 As the commercial real estate market flounders, the industrial real estate market picks up steam. "Industrial space has clearly been the winner of the pandemic," says Zhou. "As e-commerce booms, we are seeing a surge in leasing activities and rental rates for warehouses and distribution centres across the country."
While the commercial real estate industry will continue to take a hit in the short-term, long-term effects are harder to predict. "We do know that tenants have gained more bargaining power because of the pandemic," says Zhou. "They have recognized the value of having shorter commercial leases and will demand more favourable terms in the future." Zhou and Arndt also point out the value of coworking spaces in an environment where employees work remotely at least part of the time.
Otherwise, Zhou does not foresee any significant long-term shifts in Canada's commercial real estate market. "People have short memories," he points out. "After the attacks of September 11, 2001, people didn't want to go back to work in high office towers in Manhattan, but those office towers still had tenants. I expect we'll see a similar situation after the pandemic. Science will beat the virus and we will move on. I'm optimistic that the commercial real estate market will see brighter days ahead."
---
Dr. Felix Arndt [1] is the John F Wood Chair in Entrepreneurship, a Research Fellow at the Center for Business and Sports of the Stockholm School of Economics, Sweden, and a Visiting Professor at the University of Agder, Norway.
His research intersects strategy, entrepreneurship, and innovation.

Dr. Jian Zhou [2] is an Associate Professor in the Gordon S. Lang School of Business and Economics University of Guelph.
His research focuses on real estate finance and urban economics

Subscribe to the Lang School's Business Impact Newsletter
Ideas, insights, research and thought leadership from the Lang School delivered right to your inbox.
Subscribe
[3]