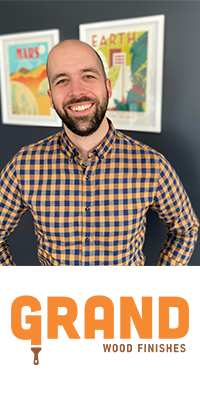 Greenberg's startup Grand Finishing Systems Inc [2]. is a manufacturer and marketer of sustainable surface finishing solutions. The company is seeking to establish itself as the North American leader in eco-conscious finishing products.
"This award is an opportunity to expand my business' reach and product development," says Greenberg. "As a bootstrapped business where every dollar counts, this award adds options and flexibility to my budget to bring Canadian-made products to the market."
Greenberg paired his passion in cleantech with his education in business to launch his startup.
"I am grateful for the opportunity to bring my two worlds together to build a business that can take a product from the fields to store shelves, with Canadian contributions at each step along the way," said Greenberg.