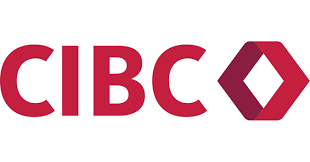 We're building a relationship-oriented bank for the modern world. We need talented, passionate professionals who are dedicated to doing what's right for our clients. At CIBC, we embrace your strengths and your ambitions, so you are empowered at work. Our team members have what they need to make a meaningful impact and are truly valued for who they are and what they contribute.

Are you a female identifying candidate hoping to learn more about opportunities in Capital Markets? Are you also a graduate level (Master's, MBA) student interested in learning about our Summer 2022 Associate opportunities?

Look no further! Our Campus team is holding this event for you to connect with our teams and learn more about Capital Markets Associate opportunities at CIBC this Summer 2022.
Apply now for an opportunity to attend. If you are selected, you will receive an invitation to the email provided. Registrations will close November 15th at 12:00AM EST.

Event details:
November 25th at 5:00PM EST
Microsoft Teams
What you need to know

CIBC is committed to creating an inclusive environment where all team members and clients feel like they belong. We seek applicants with a wide range of abilities and we provide an accessible candidate experience. If you need accommodation, please contact Mailbox.careers-carrieres@cibc.com [2]

You need to be legally eligible to work at the location(s) specified above and, where applicable, must have a valid work or study permit

To learn more about CIBC, please visit CIBC.com [3]
About the Business Career Development Centre
The Business Career Development Centre (BCDC) offers tailored career support to business students at the University of Guelph. The BCDC provides access to workshops, events and services including mentoring and networking opportunities, one-on-one career coaching, and assistance building your professional online presence. The BCDC strives to ensure the legitimacy of external events and workshops posted we promote to students. As a participant in any event or workshop, we encourage you to exercise due diligence, and research the integrity of the organization(s) prior to attending. If you have any questions or concerns, please contact our office.