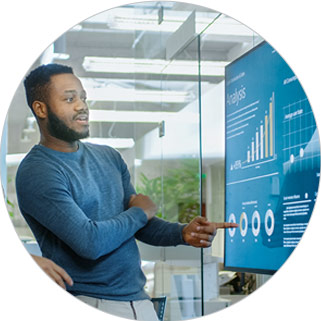 Date: Thursday, November 25, 2021
Time: 1:30 p.m. - 2:00 p.m. ET
Looking at a possible career in investment management? Are there questions you always wanted to ask?

Join Director of Research and Portfolio Manager Joe Overdevest and Equity Research Analyst Nicolas Bellemare as they share their thoughts on getting started in the industry, what they love about their jobs, and why Fidelity is considered a leader in investment management.
Registration Link: https://go.fidelity.ca/WC_STOverdevestBellemare111921_01.EN-WebcastRegistrationLP.html [1]
Guests:

Joe Overdevest,
Director of Research and Portfolio Manager

Nicolas Bellemare,
Equity Research Analyst
About the Business Career Development Centre
The Business Career Development Centre (BCDC) offers tailored career support to business students at the University of Guelph. The BCDC provides access to workshops, events and services including mentoring and networking opportunities, one-on-one career coaching, and assistance building your professional online presence. The BCDC strives to ensure the legitimacy of external events and workshops posted we promote to students. As a participant in any event or workshop, we encourage you to exercise due diligence, and research the integrity of the organization(s) prior to attending. If you have any questions or concerns, please contact our office.