Lang Scholar, Abigail Lenehan (BComm)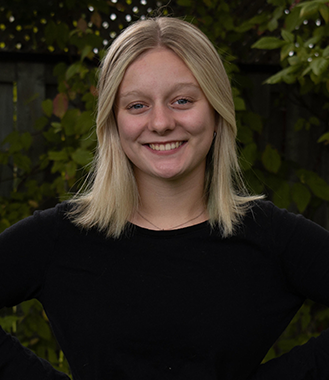 Abigail Lenehan (2020 cohort)
Major: Hospitality and Tourism Management
Hometown: Victoria Harbour, Ontario
How have you helped improve your community?
"I have actively helped my community by volunteering at various places such as my local YMCA teaching swimming lessons; local day camps taking care of and entertaining children; local gymnastics club teaching gymnastics; Wye Marsh Wildlife Centre working with the animals and running events; and my school for various activities. Also, I was a part of the YMCA's Youth Leadership Program which is a program in which you learn to become a better leader by volunteering and planning/running events that connect the community together."
What does it mean to be named one of the inaugural Lang Scholars?
"It means a lot to me to be named one of the inaugural Lang Scholars. It makes me feel that my hard work didn't go unnoticed. Also, that I am capable of achieving my goals."
Why did you choose Lang over other business schools?
"I specifically chose the Lang School of Business because of the amount of networking connections, opportunities to join different clubs and associations, and I believe in the mission and vision the school is aiming for."
At Lang, we are committed to developing leaders for a sustainable world. How do you think business can be used as a force for good?
"I believe business can be used to make connections in communities, globally and Intergenerationally. I believe that connections are an important part of life and how we can become stronger together"
What do you hope to do with your career?
"I'm not sure what my future career goals are, but I want to find something that allows me to follow my passion for traveling."