Lang Scholar, Cyril Fayek (BComm)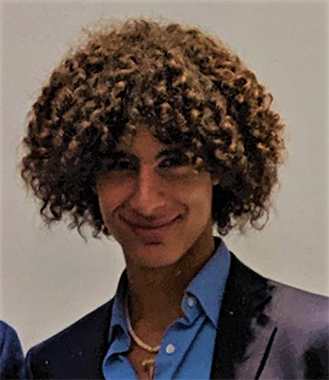 Cyril Fayek, BComm (2020 cohort)
Management Economics and Finance (co-op)
Hometown: Kitchener, Ontario
How have you helped improve your community?
"Throughout my high school experience, I strived to demonstrate that business can be a force for good. I noticed a lack of initiative among students to invest in themselves and use their talents for a beneficial purpose. I founded a small Pastry Business start-up at my school in order to motivate others to follow my lead, and the business was very profitable! With the help of a few friends, I founded a business club at my school in order to cater to the interest of some fellow students. With this club, we participated in some business case competitions, such as Place à la Jeunesse, from the University of Ottawa and my team even placed 3rd in Ontario in Entrepreneurship division. I also attended SHAD Canada in 2019 and the SHAD Project really helped foster and hone my skills with business in order to use it as a force for good. "
What does it mean to be named one of the inaugural Lang Scholars?
"I am very honoured to be named one of the Lang Scholars! It is a great feeling knowing that Lang strongly values using business as a force for good. This only encourages me to push further in my path of this amazing field. I can't wait to meet the other Scholars and hear about their initiative!"
Why did you choose Lang over other business schools?
"I chose Lang due for a couple of reasons. First, I love the University of Guelph as a whole and my family values UofG very highly. Lang presented itself as a business school that pushes its students to look past profit, but to seek the real value in improving life and being a force for good."
At Lang, we are committed to developing leaders for a sustainable world. How do you think business can be used as a force for good?
"I think business can be used as a tool to improve life due to its very large impact on the world. Businesses are everywhere, from start-ups to massive firms, and most people, in one way or another, are connected and affected by businesses. Thus, this field has so much potential on people's lives, the economy and globalization. If this tool is used properly, it can be a very strong force for good. Experience has shown me how the best profitable businesses are the ones that address problems, present sustainable situations and are, ultimately, forces for good."
What do you hope to do with your career?
"As a career aspiration, I know that I want to start at least one business. I want to do some research in different methods some businesses can use abundant resources from consumption and turn them into useful, affordable and high-quality goods. Examples of such are running shoes made from used coffee grounds and recycled plastic bottles. All I know is that business will be a big part of my life and I will do my best to use it as a force for good!"