Lang Scholar, Ekaterina Kalantyrski (PhD)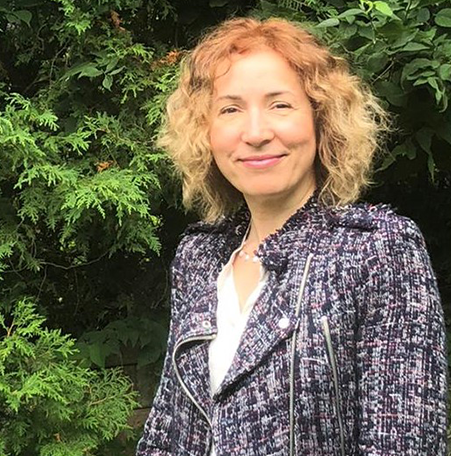 Ekaterina Kalantyrski, PhD Management student
Master's level degree: MBA, The Hebrew University of Jerusalem.
PhD Management stream: Marketing and Consumer Studies
How have you helped improve your community?
"I have been volunteering for the Canadian Blood Services for the past few years."
What does it mean to be named one of the inaugural Lang Scholars?
"I feel grateful and honoured to be awarded with the Lang Scholar Doctoral Entrance Scholarship. Reflecting on Gordon S. Lang's legacy, it feels that this is what this Scholarship is about – fostering opportunities for growth, for creating a sustainable and better world through leadership, education and research. I really appreciate this unique opportunity that the Scholarship gives me to explore a new field and grow professionally. "
Why did you choose Lang over other business schools?
"When businesses invest in creating sustainable and responsible operations and practices as they interact with their customers, internal stakeholders, and communities in which they operate, businesses enable creating a positive impact on the environment, become part of the solution and help creating a better world."
What research area do you plan to explore during your degree?
"My specific interest is in the field of marketing and further understanding its interconnectedness with consumer choices and behaviour, business environment and society."
What do you hope will be the impact of your research?
"I hope that my research will contribute to the discussion about interaction and connection between consumers, business, and society."