Lang Scholar, Nabhan Refaie (PhD)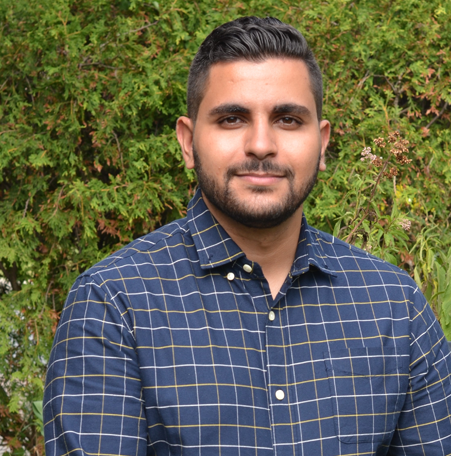 Nabhan Refaie, PhD Management student
Master's level degree: University of Regina, M.A. in Experimental and Applied Psychology
PhD Management stream: Organizational Leadership
How have you helped improve your community?
"I have been involved with several non-profit organizations as a volunteer, including the MS Society of Saskatchewan and the National Capital Commission. I have also led fundraising initiatives for nonprofit organizations, such as a series of fundraising activities benefiting sport at a local high school. Beyond that, I have been involved in mentoring high school, undergraduate, and junior graduate students who are interested in a future in academia."
What does it mean to be named one of the inaugural Lang Scholars?
"I am very proud to not only be joining such a prestigious program and university, but to represent the department as a Lang Scholar. The values espoused by the department are very important to me. Evidence-based approaches, sustainability, and innovation, I believe, are the future of business. I am proud to have the opportunity to represent those ideals and hope I can live up to them!"
Why did you choose Lang over other business schools?
"Lang's focus on sustainability is important to me. On a broader level, our society is currently faced with many existential threats, including rising inequality and climate change. Corporate policies (under the guise of profit generation) have undoubtedly contributed to the issue, through longer work hours, (mis)allocation of resources, and lack of environmental innovation. I want to challenge the prevailing notion that traditional organizational goals (such as profit generation) are at direct odds with creating a sustainable workplace and world. We can have the best of both worlds if we try. "
How do you think business can be used as a force for good?
"Business is at the center of our lives. Most of us spend at least a third of our days working for private or public organizations. Consequently, the internal policies enacted by organizations directly impact our lives. These policies may force us to work longer hours, reduce (or enhance) our ability to put food on our tables, and change the way we interact with other people. By enacting favourable internal policies, business can enhance our day-to-day lives, leading to a general increase in quality of life throughout society. On a broader level, business is usually at the forefront of innovations that change our lives for the better or the worse. For example, although the Internet was technically created by governmental bodies, the way we use it today was moulded by private corporations, with all its negative and positive effects. As I mentioned before, we are facing serious societal and existential threats. Business has helped and can further help solve these issues. ."
What research area do you plan to explore during your degree?
"I'm planning to focus my research on organizational values. Specifically, I'm interested in the employee-organization fit in relation to organizational values, and how this fit could impact important organizational goals such as innovation. "
What do you hope will be the impact of your research?
"In recent years, our world has changed significantly. These changes have accelerated in the last few months, mostly due to the COVID-19 pandemic. Although the pandemic has led to many negative consequences, it does present us with an opportunity to restructure business to emphasize innovation and social responsibility. My research could help reach this goal, by highlighting a simple way of restructuring an organization: identifying and hiring new employees that fit its vision. "