Lang Scholar, Yuha Khan (BComm)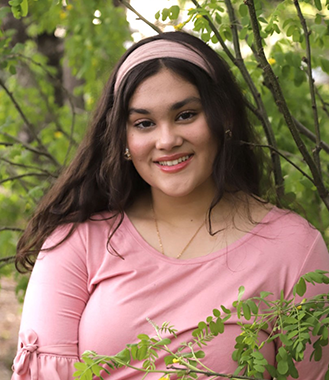 Yuha Khan (2020 cohort)
Major: Management Economics and Finance
Hometown: Mississauga, Ontario
"My name is Yuha Khan, I am entering the Management Economics and Finance Program. My hometown is Mississauga, Ontario, and I have lived in several cities, most recently Saskatoon, Saskatchewan. Here I was involved in several extra-curricular activities, community volunteering and leadership positions. At school I founded a club focused on connecting youth with volunteer opportunities in the community. Another leadership role I had was as Charities Director, where I organized charitable events in my high school. I volunteered at a hospital, senior care home and Newcomer Centre over the 4 years of high school as I want to engage with people from all social backgrounds and get involved within my community.
One of my memorable experiences was teaching Newcomer Adults valuable technological skills through the "Youth Teaching Adults" program. This program helped Newcomers adapt and gain the skills to succeed in the Canadian landscape, and I was able to provide some support through one-on-one mentoring. Being an inaugural Lang Scholar is a huge honor, and it is crucial to me to uphold Lang's values of Active Learning and Community Engagement, using these to be a positive role model.
I chose Lang, because it offered a greater sense of community and support as well as focusing on sustainability which is incredibly important for the future. Business and ethical leadership is the best way to support people, as it offers resources that can help for the betterment of society and can protect the vulnerable. My future aspirations are to lead people to make positive changes and continue to help those in my community through every way possible, as I feel it is my duty to protect and engage with everyone in my community."