Government, Economics and Management (BComm program)

---
Have you ever wondered how a change in public policy affects decision making in the business world?
If you're interested in politics, law and business, you should consider majoring in Government, Economics and Management. This major explores the challenges facing the public sector and non-profit business operations and how democracy, equity and fairness affect organizational efficiency, and adaptation to change. Not only will you specialize in this emerging career field, you will graduate with a Bachelor of Commerce degree, expanding your career possibilities even further by giving you a foundation of transferable business skills in human resources, marketing, accounting and finance. Upon completion of your degree, you will be well positioned to compete for exciting and diverse career opportunities within the public, private and voluntary sectors.
Economics of Organizations and Corporate Governance: Students are introduced to the latest developments in the economic analysis of the inside workings of firms. The course examines the diversity of organizations, and why economic activity is sometimes carried out through firms and sometimes through markets.
Public Economics: This course examines the role of government in today's economy, examining several sources of market failure which are often used to justify government intervention.
International Trade: An analysis of international trade, international factor movements and commercial policy. Special emphasis is given to Canada's international trade relationships.
---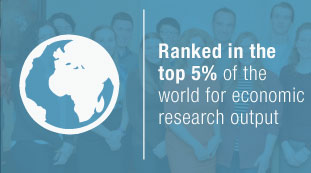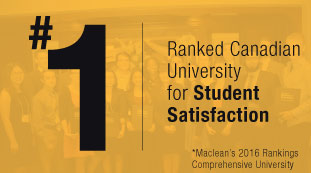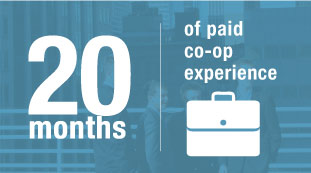 ---
Join our renowned student community

Life as a university student is about more than the lecture hall.
At the University of Guelph, we want you to experience the student life we're known for, and that means joining clubs, staying active and discovering Guelph both as a place for top-notch education and a community you can be proud of.
Learn more about student life in our Government, Economics and Management major.
---
Build your career
Graduates of the Government, Economics and Management major are specialized, career-ready graduates, who are flexible enough to work in a diverse range of industries within the public and private sector. This major also prepares graduates to pursue their law degree.
Government policy analyst
Business development specialist
Legislative assistant
Corporate accounts manager
---
Learn from industry leaders
Throughout the year, students enrolled in the Government, Economics and Management major are afforded plenty of opportunities to connect and learn from executive leaders within the public sector. Our highly connected Government, Economics and Management Student Association has welcomed the following public figures to our campus.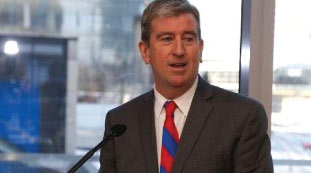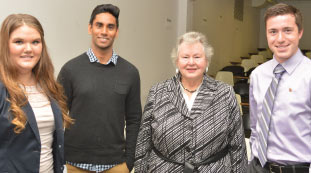 ---
Meet our alumni
The University of Guelph's Bachelor of Commerce program has produced many accomplished executive leaders within their chosen fields. Here are just some of our most notable alumni.