Q&A with Towhidul Islam: University Research Chair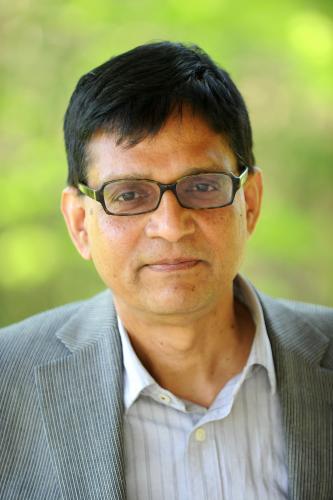 For any business looking to launch new innovations into the marketplace, professor Towhidul Islam's research on consumer choice and innovation diffusion is crucial to understanding how these innovations will be accepted by consumers. By drawing from areas such as economics and econometrics, communications, sociology, psychology and mathematical statistics, Islam's research aims to help businesses and policy makers make informed decisions, develop effective policies, improve economic welfare and facilitate sustainable development.

In this Q&A, Islam discusses how his research interest developed, its impacts on the business environment and how he believes it will continue to evolve.
How did your interest in this topic develop?
My career started with a degree in telecommunications engineering, an MBA and a few years of industry experience in research and development in a telecommunications company. My educational background and industry experience in telecommunications naturally motivated me to do my doctoral dissertation at Imperial College London in areas modeling and forecasting diffusion of innovations with an emphasis on mobile phones. I mainly focused on what drives the diffusion of innovations across international markets and the diffusion (and substitution) of multi-generations of technologies (e.g.  evolution of 1G, 2G, 3G, 4G mobile phones).
During my post-doctoral research at the University of Sydney, Australia, professor Jordan Louviere, one of the most prolific marketing scholars, motivated me to extend my research into understanding consumer choices for innovation adoption with methodological emphasis on discrete choice experiments. The substantive issues in this stream of research are on the causal links between innovation characteristics and innovation adoption.
How does your research impact the business environment? How is it used? Who is it used by?
My research record is the result of my career-long commitment to conducting high-quality work that is meaningful in both the academic arena and the "real world". The specific goals of my research are to help key stakeholders (businesses and policy makers) make informed decisions, formulate effective policies, improve economic welfare, and facilitate sustainable development by advancing their understanding of consumer choice and their ability to predict the diffusion and acceptance of their innovations. I am a passionate advocate of knowledge mobilization and for working collaboratively with industry and the broader community. I disseminate my research to industry through the practitioner outlets and at conferences attended by large numbers of practitioners and regularly work on industry projects in areas of consumer choices of new and emerging innovations.
What are you hoping organizations/the public gain from it?
Working together, our research team bring the latest academic theories into the marketplace to get consumer insights for strategic and policy formulations - and we bring back the latest marketplace thinking into our classroom and research.
How has your research evolved over time? What factors have impacted it?
My research on innovation diffusion has evolved from diffusion of single generation technologies to multi-generations of technologies; single country diffusion to multi-country diffusion; making market predictions from longer time series data to make predictions at pre-launch stages. My research stream on consumer choice has evolved from understanding of individual choices to dyadic and joint decision making; cross-sectional studies to longitudinal studies to investigate stability in choices; from analysis of only purchase intent data to combining purchase intention with real purchase data from the same consumers. The key factors that impacted my research over time are (a) strong collaboration with both national and international scholars, (b) multiple funding from SSHRC and Australian Research Council (ARC) grants.
Where do you see your research going in the future?
My substantive research is moving towards investigating stability and validity of consumer stated preferences to aid strategic decisions and policy formulations.  As most decisions are dyadic and joint, there is a shift in my research towards understanding joint decisions in the context of sustainable innovations instead of current focus on understanding individual choices.
In last few years, I have invested substantial amount of time and resources to bring advanced methodological innovations in my own and collaborative research and graduate teaching.  I foresee proliferation of advanced methods, marketing analytical tools, analysis of big data in my future research.
Further Information
Key factors that shaped my research are a collaborative network, the ability to work with others and substantial research funding. I am open for further collaboration with both faculty and graduate students and willing to help others in writing grant proposals.