Sustainable Development Goal 17: Partnerships to Achieve the Goals

Creating an alliance of students, researchers, and practitioners who are committed to a sustainable future
Net Impact Guelph is a graduate chapter of an international organization that brings together staff, practitioners, faculty, and graduate students who are interested in using business as a force for good. The Guelph chapter is committed to developing partnerships and creating an alliance of people who are passionate about sustainability.
The United Nations' Sustainable Development Goals are at the heart of Net Impact Guelph. In an effort to generate productive conversations around sustainability, Net Impact Guelph organizes events throughout the year that bring people together to talk about sustainable practices and integrate business with sustainable solutions.
In 2019, Net Impact Guelph hosted Beyond Business as Usual, an event that invited researchers from across campus to present their research and develop cross-discipline partnerships.
"The event was a way to take business and integrate it with sustainable research and solutions. We had researchers in the backgrounds of sociology, environmental science, engineering, management, and computer science. There was something enriching for everyone who showed up."
Learn more about graduate programs at the Lang School

More Lang Impact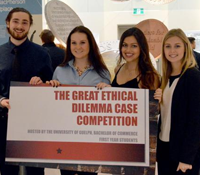 Lang BComm students are learning how to integrate ethics in decision-making within the energy sector.
Learn more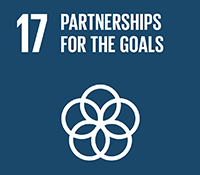 Discover more stories of how the Lang School is helping achieve SDG#8: Decent Work and Economic Growth
Learn more