The Kingsmill Family
A Family of Aggies
Authored By: Maggie McCormick
Anne Hoskins, a graduate in the class OAC '78 with a B.Sc. (Agr) in Animal Science, has a family legacy at OAC that showcases the history of the college and the variety of learning and opportunities provided to its graduates. Through four generations, aunts, uncles and marriages Anne's extended family has produced more than thirty University of Guelph graduates, many from the OAC, and can trace their time at OAC as far back as 1909.
Throughout the last century and this one, many members of Anne's family have earned various degrees in agricultural sciences and economics from OAC, as well as degrees from Macdonald Institute before the amalgamation of the schools in 1964 to create the present day University of Guelph. These degrees have led the graduates into a variety of fields such as farming, teaching, politics and business.
A Farming Man
Anne's grandfather, Fred Kingsmill, majored in apiculture at the University of Guelph. Fred the enlisted in the army that same year and returned in 1919 and married Netta May Nixon. Fred's father, T.F. Kingsmill encouraged him to work at the family store, Kingsmills, in London, but Fred wanted to farm. A deal was made that Fred would work a half day at the store so he could farm a half day. Fifty years later, Fred joked he "was still looking for the half day on the farm". He did eventually own a successful dairy farm in London, raising a show herd of registered Ayrshire cattle with "Kings" prefix and processing the milk on the farm under the name Bellevue Park Farm Dairy.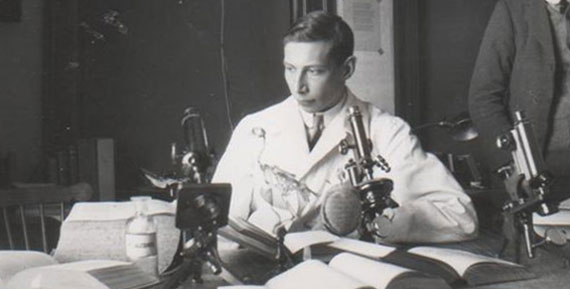 An Entrepreneur
Anne's Uncle Fred Kingsmill (OAC '51) became president of the family store Kingsmills Ltd. in London ON, which will be celebrating its 150th anniversary in 2015. Fred is also an active member of his class and his community and recently received a Diamond Jubilee Award to recognize his achievements. Tim Kingsmill, Fred's son, is also an OAC graduate ('78) and part of the family business today.
A Politician
Family in-laws have pursued politics after their time at OAC, such as Harry Corwin Nixon (OAC '14), who was the longest serving member of the Ontario Legislature, winning a seat in his local riding during the First World War and eventually serving as Premier in 1943.
A Pilot
Harry's son Jack Nixon (OAC '39), joined the Royal Air Force in 1941 after crops were planted on the farm. He served as a navigator in the Second World War, in a time when flight navigation still depended on the sun and stars, according to Jack's brother Robert Nixon. Sadly, after several successful flights, Jack's plane was badly damaged after a mission and eventually crashed in south-east England.
In-Laws
While Anne's sister, Ruth Hoskins, was at Guelph in the class of OAC '76 she met and later married Gord Taylor who was in the class of OAC '76. They now own a dairy farm in the Region of Durham West. Gord's brother Donald Taylor, OAC'72, had a 32-year distinguished career with the Ontario Ministry of Agriculture, Food and Rural Affairs, and acted as the Assistant Deputy Minister for eight years. He was also the Director of Ridgetown Campus from 1984-1994. He is currently chairman of Ontario Greenhouse Vegetable Growers.
Marriages
OAC was also the place where many family members met their future spouses. Anne's parents Reginald Hoskins (OAC '41A) and Doris Kingsmill (Mac '41) met in Guelph, as did Anne's uncle, Fred Kingsmill, and his future wife, Claire Barker (Mac '51). Many other in-laws, cousins and siblings all met their significant others at the University of Guelph.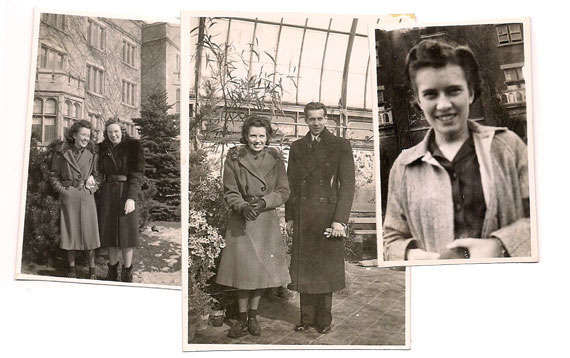 Generation Y
The family tradition of attending OAC continues today in the next generation of Anne's family. Her daughter Kimberley recently graduated with a diploma in agriculture at OAC's Ridgetown campus, where her son Reg also currently attends. Anne's nephews David and Steven Squibb, who farm in Perth County, also earned diplomas at Ridgetown, while her niece Julia Haapala obtained her own diploma from the Guelph campus in 2000 and now manages a riding stable.
Anne herself was drawn to the OAC because of her family history. However the unique OAC spirit, traditions and programs that continue to thrive at the University of Guelph, such as College Royal™, which Anne was a member of while at OAC were also a strong draw. After graduation, Anne continued her education at York University where she earned a Bachelor of Education. For more than thirty years now, Anne and her husband Donald Reid have owned a dairy operation, which they moved to Thorndale, Ontario seven years ago. Thank you to Anne for sharing her family's OAC legacy story.